Northern Ireland Flying High at Dubai Air Show: Foster
19 November, 2013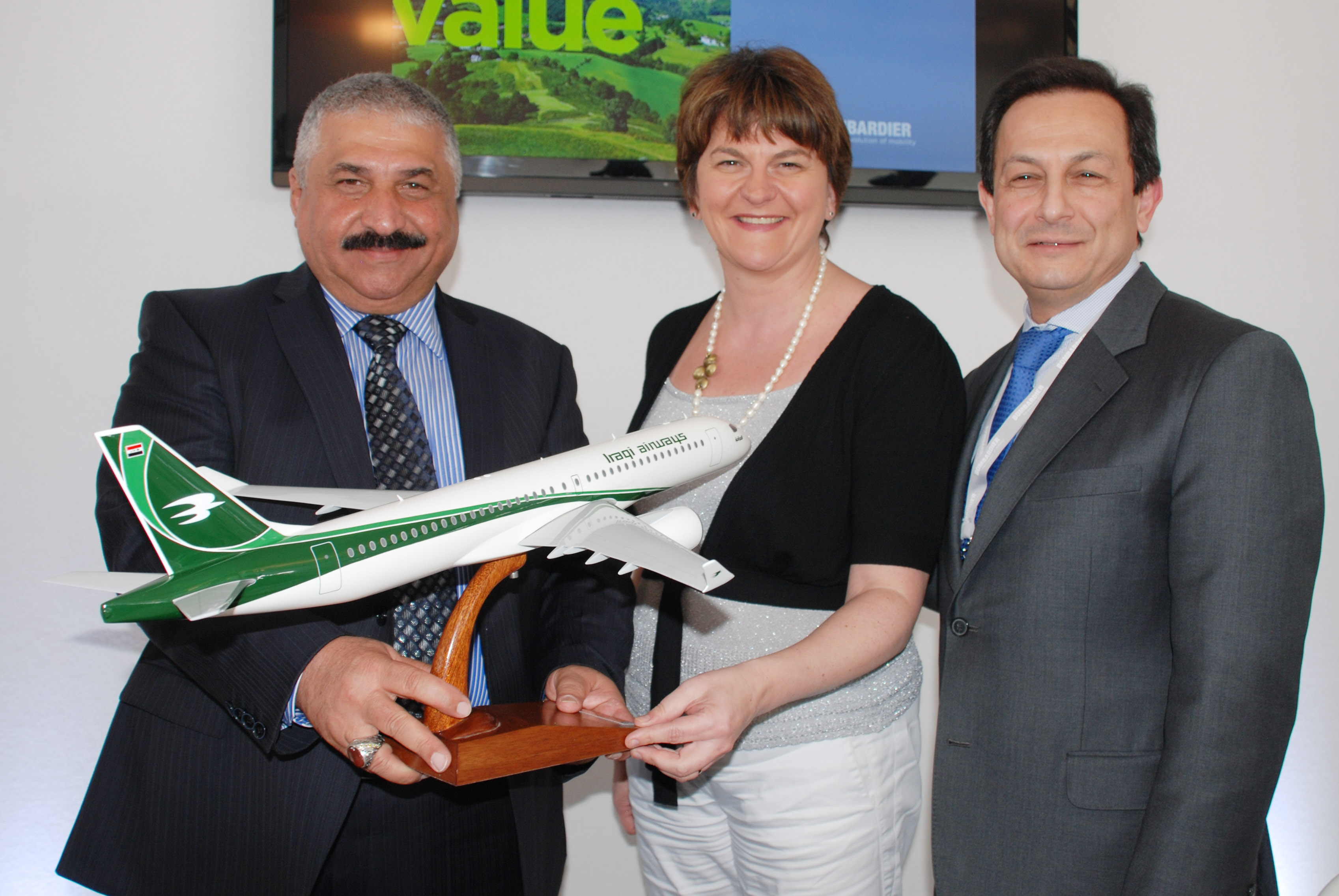 Enterprise, Trade and Investment Minister Arlene Foster, has joined exhibitors, trade visitors and media from all over the world at the Middle East's leading aerospace event, the Dubai Air Show.
This is the first time that Invest Northern Ireland has established a group presence at the Dubai Air Show and 19 local companies are participating in the exhibition to explore global supply chain and business development opportunities.
Arlene Foster visited the local companies at the Invest NI stands and said: "The Dubai Air Show brings all aviation-related industries together under one roof and having local companies represented here is vital to positioning our businesses on the international aeronautical scene.
"Locally, the sector employs over 8,000 people and generates annual revenues of close to £1billion. Northern Ireland is the eighth largest aerospace region in Europe and it is significant to note that we have the largest single UK regional presence at the show. It is expected that up to 60,000 trade visitors and up to 1,500 international and regional media will visit the Dubai Air Show and this will bring opportunities for our companies to do business.
"Aerospace accounts for around 14% of manufactured exports from Northern Ireland and Dubai is an ideal location from which to promote the capabilities of our Aerospace companies in the Gulf region and onwards into Asia. The Show will provide opportunities to build new commercial relationships that have the potential to extend the sector's global reach. It is also an important opportunity to ensure NI Aerospace remains firmly visible in an international setting."
The Minister had the opportunity to meet with representatives from Thales and US firm Aerojet Rocketdyne. Aerojet Rocketdnye recently created a UK company, European Space Propulsion Ltd (ESP) and decided to base its European Sales and Engineering Headquarters in Belfast. ESP entered a partnership with Thales UK in order to provide a range of products and services to the European Space Industry.
During the meeting with Michael R. Bright, Vice President, Aerojet Rocketdyne; Richard Yezzi, Vice President, Aerojet Rocketdyne and David Beatty, Managing Director, Thales Air Defence, Arlene Foster received an update on the company's Northern Ireland activities along with Aerojet Rocketdyne's future development plans.
The Minister also visited the Bombardier Aerospace Pavilion to attend the signing of a letter of intent with Iraqi Airways, the national carrier of Iraq, to acquire five CSeries CS300 mainline jetliners with options on 11 CS300 aircraft.
Congratulating Bombardier on their continued sales success, Arlene Foster said: "As Bombardier Aerospace Belfast is responsible for the design, development and manufacture of the advanced composite wings for Bombardier's CSeries, today's agreement with Iraqi Airways is good news for Northern Ireland. It is also a tremendous endorsement of the technological expertise and capability available in Northern Ireland.
"Announcements such as this signal the continued success of this multinational corporation and I am confident that, as the CSeries programme progresses, it will continue to bring significant economic benefits to Northern Ireland."