Northern Ireland Student Wins Top Prize in All-Island Student Entrepreneur Awards 2014
13 June, 2014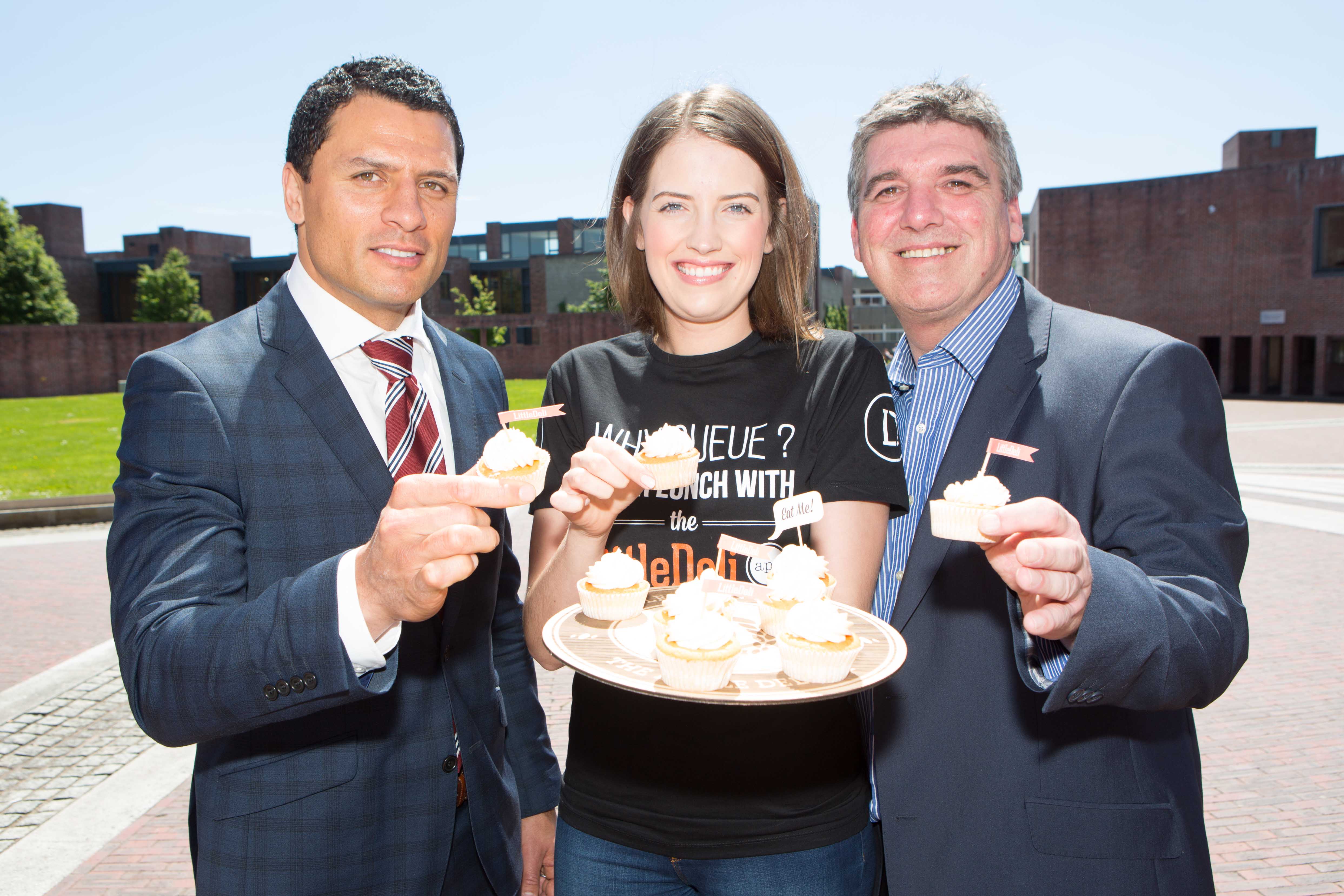 Alexandra Milne from the University of Ulster has won the top prize and title of College Entrepreneur of the Year 2014 in this year's Enterprise Ireland Student Entrepreneur Awards, which are co-sponsored by Invest Northern Ireland, Cruickshank Intellectual Property Attorneys, Intel and Grant Thornton.
Alexandra, who is studying multidisciplinary design, won the prestigious top prize of £8,000 (€10,000) for her Little Deli app, which lets customers pre-order and pre-pay for their lunch from local delis and cafes.
This is the 32nd year of the Student Entrepreneur Awards, which aim to encourage third level students to consider business as a career option. This year the awards attracted submissions from over 450 third level students from colleges across the island of Ireland. The substantial prize fund includes £24,000 (€30,000) in cash prizes and £24,000 (€30,000) in consultancy fees, which are available for winners to help them start to make their idea a commercial reality.
In addition to winning the top prize, Alexandra will also receive mentoring from Invest NI to develop the commercial viability of her Little Deli app.
Congratulating the award winners on their success, Niall Casey, Invest NI's Director of Skills & Strategy, said: "Competitions like this can act as an important springboard for tomorrow's business leaders and provide a platform for our young people to demonstrate their highly innovative concepts and commercial skills. Invest NI is pleased to play a part in promoting and encouraging entrepreneurship and is committed to supporting our young entrepreneurs to achieve their full potential."
Cruickshank Intellectual Property Attorneys, Intel and Grant Thornton each provide a High Achieving Merit Award as well as consultancy support for the finalists. Intel is providing tablets for the winners.
The Cruickshank Intellectual Property award went to Digital Perception, a project from University College Dublin, the Grant Thornton award went to AmputAid from University College Cork, while Motus from the University of Limerick won the Intel award.
Eric Risser, Trinity College Dublin and founder of start-up company Artomatix won the inaugural 'Roots in Research' award, which was introduced this year by Enterprise Ireland.
Merits were also given to all non-winning finalists and a new Enterprise Ireland Institute Award of £1,600 (€2,000) was awarded to Trinity College Dublin for its outstanding encouragement and standard of applications submitted to the competition.
Tom Hayes, Head of Micro Enterprises and Small Business at Enterprise Ireland, said: "This competition is focused on giving students hands-on experience in entrepreneurship and establishing a business. This year for the first time the sponsors asked students to submit a video that captures how great their idea is and shows commercial and export potential. This was very successful with a 15% increase on last year's submissions. It is tremendously encouraging to see their energy and their enthusiasm, and I congratulate all of them on their achievements."