Partnership Approach in Kilkeel
28 March, 2014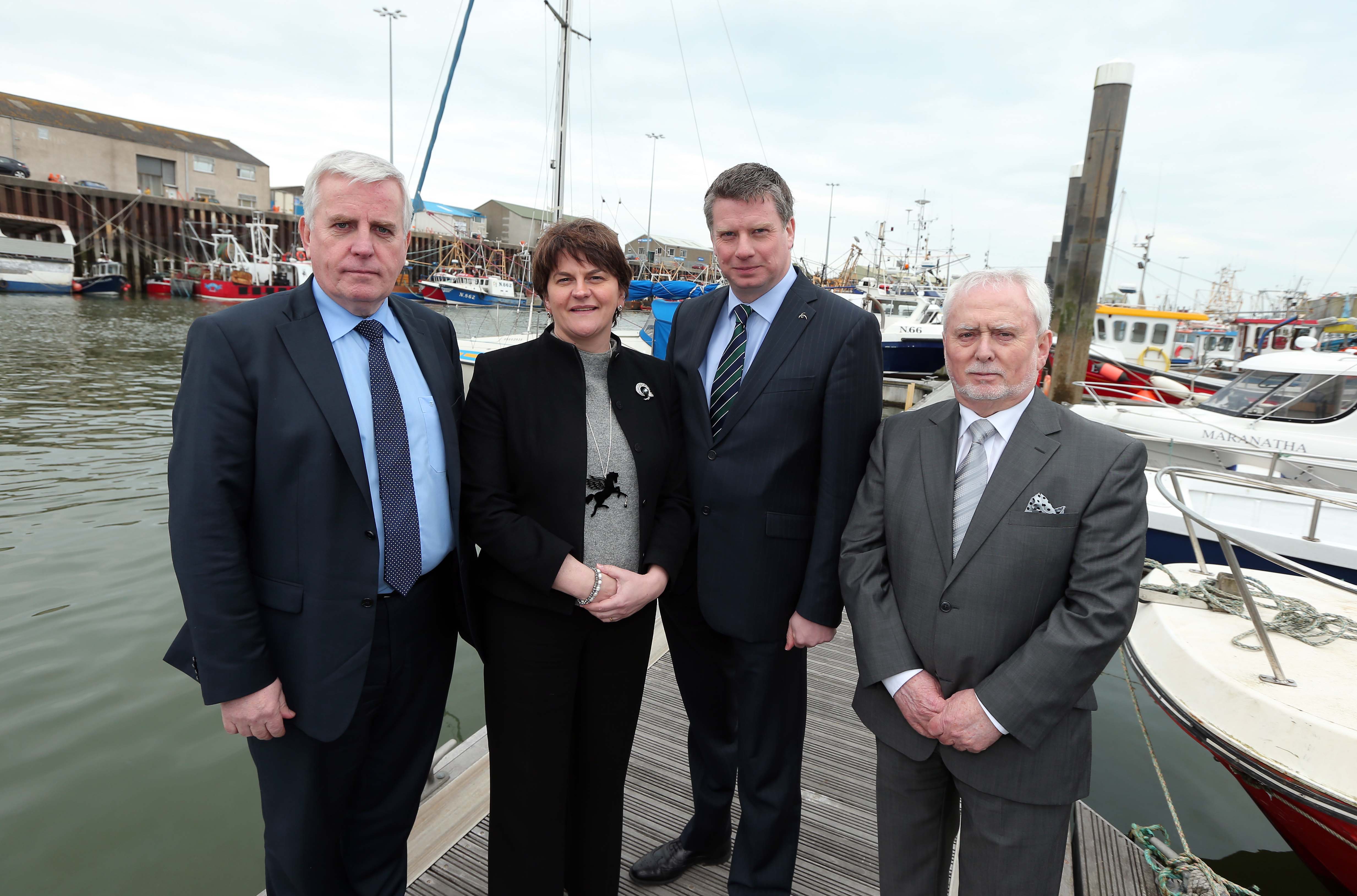 Enterprise, Trade and Investment Minister Arlene Foster has met with Kilkeel Strategic Partnership to discuss proposals for the regeneration of the local area.
The Kilkeel Strategic Partnership was established in February 2014 with the main aim of supporting business development, creating employment and increasing tourism opportunities. The Partnership is made up of major stakeholders including representatives from the fishing industry, renewable sector, Kilkeel Chamber of Commerce and local businesses.
Speaking after the meeting in the Nautilus Centre, Kilkeel Harbour, Arlene Foster said: "I welcome the opportunity to listen to plans for future development and to hear how the Kilkeel Strategic Partnership is striving to enhance the local area as both an investment location and a tourism destination.
"It is encouraging to see such a range of different organisations and businesses coming together with the united goal of increasing their competitiveness and developing opportunities to generate economic benefits."
Referring to the work that has already taken place to develop a blueprint for the Harbour the Minister continued: "The creation of a blueprint highlights the potential economic benefits offered by the development of Kilkeel Harbour and provides a shared framework for action.
"Importantly, it links closely with the Northern Ireland Economic Strategy's aim of improving competitiveness at a local level and I fully support the objectives to create new jobs, as well as growing and expanding existing businesses. The challenge now is to develop an action plan that would create real and meaningful benefits for Kilkeel."
During the meeting the Minister outlined a number of initiatives that have been put in place to help support local business and encourage job creation.
Arlene Foster said: "There is significant support and assistance out there to help local businesses to expand. Invest Northern Ireland, has been working to help businesses through the downturn and to prepare them for better times ahead.
"The Jobs Fund has been instrumental in helping local companies create new jobs quickly and to date has supported the creation of 182 jobs in South Down Council area.
"The engineering firm Copas Technologies is among the local businesses to benefit from Invest NI assistance, recruiting 14 jobs at the company and also securing funding through Invest NI's Growth Loan Fund to expand into new markets.
"I would encourage businesses and individuals in the Kilkeel area that have a business enquiry or a potential job creation project to contact Invest NI for advice."