SSE Airtricity is Creating 143 Jobs in Belfast
12 August, 2014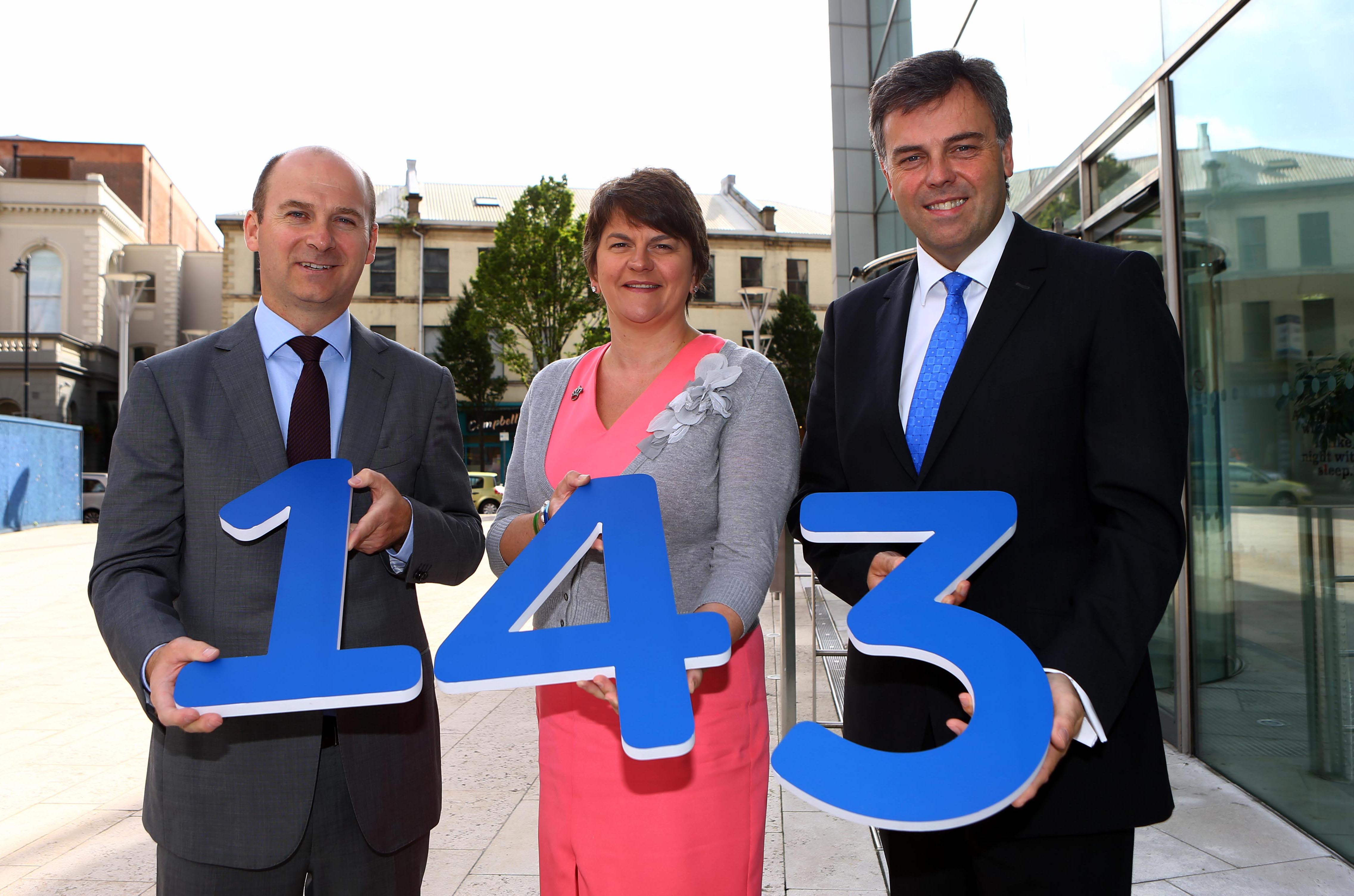 Enterprise, Trade and Investment Minister Arlene Foster has announced that SSE Airtricity is creating 143 new jobs in Belfast in a relocation of its existing customer service centres in the city.
The company currently employs 98 staff in two Belfast offices and is creating 143 additional jobs in support of its growing energy retail operations. The new call centre roles will be in the areas of customer service, sales and administrative support.
Making the announcement, Arlene Foster said: "This investment represents further growth in Northern Ireland's important business services sector, which already boasts a number of international companies that have been attracted here by the cost-competitive environment.
"The salaries for the 143 new jobs will generate an additional £2.7million a year for the economy and the investment confirms SSE Airtricity's continuing commitment to Northern Ireland.
"Invest Northern Ireland has offered almost £700,000 of support for the jobs and associated training through its Skills Growth Programme and this was a key element in attracting the new jobs to Belfast. The proposed training includes recognised qualifications through City and Guilds and IICM, which will enhance the skills pool in Northern Ireland."
Stephen Wheeler, SSE Airtricity Managing Director, said: "We chose Northern Ireland because of the talented, youthful, enthusiastic and capable workforce that is available here and which has already played such a vital role in our business growth to date in Northern Ireland. The support of Invest NI will help us to continue to invest in developing our talent pool with both our existing workforce as well as for the new roles that we will create.
"As Northern Ireland's second largest energy provider we are committed to further increasing our share of the energy market here and our investment in new jobs and a new Belfast call centre at an expanded and central office location is our latest demonstration of that commitment. These new jobs along with the funding and training support from Invest NI will enable us at SSE Airtricity to build on the quality of our existing workforce, continue to deliver a high quality and great value service to our customers, and fuel our sustainable business growth for the future."
All existing and new staff will be based in the company's new corporate premises at Millennium House on Belfast's Great Victoria Street. It is expected that the company's current Belfast workforce will relocate to the new premier city centre location in September.