Version 1 Expands Belfast Operation Creating 50 New Jobs
25 September, 2014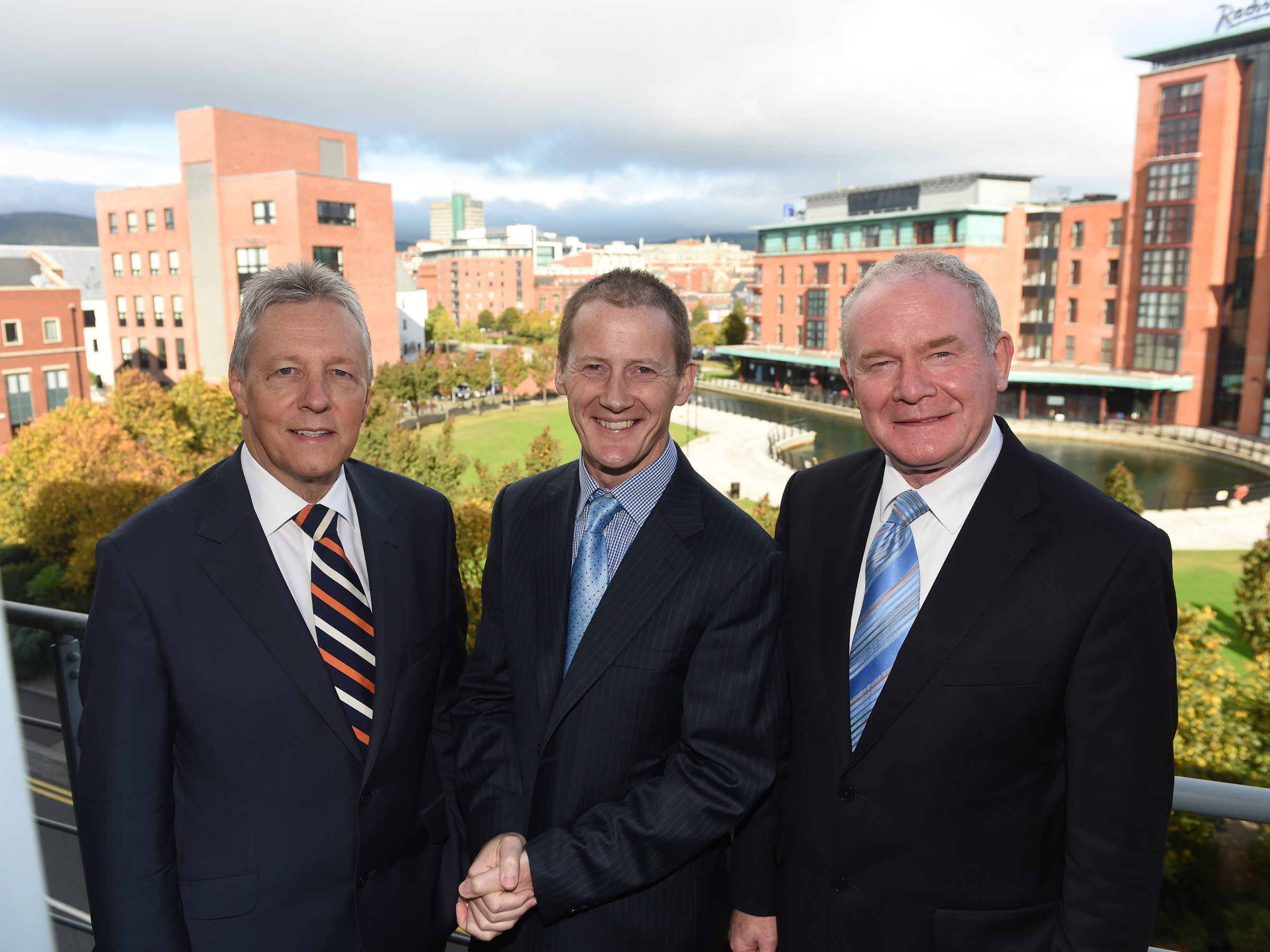 First Minister the Rt. Hon. Peter D. Robinson MLA and deputy First Minister Martin McGuinness MLA today announced Version 1 is expanding its Belfast operation and creating 50 new jobs.
Version 1 is one of the fastest growing IT services companies in Western Europe and is a market-leading IT provider of managed services and business application services. The new jobs will bring the total number of staff in Belfast to 76 by the end of 2017.
Speaking at the opening of the new offices in the Gasworks, the First Minister Peter Robinson said: "I am delighted that Version 1 has decided to expand its operations in Northern Ireland and create a further 50 high value jobs with an average salary of £57,500 per annum.
"The average salaries of these new jobs will be more than three times the Northern Ireland private sector and are undoubtedly the type of high level jobs that will help us to rebuild and rebalance our economy.
"Version 1 is an award-winning IT company with an impressive record of growth and achievement. This investment reflects the company's confidence in Northern Ireland's ability to contribute to its future success."
The deputy First Minister Martin McGuinness said: "The total investment by Version 1 to this project is around £6.5million and when complete will deliver additional employment opportunities generating £2.8million in salaries over the next three years.
"Our cost-competitive business environment, talented IT graduates and excellent telecommunications infrastructure continues to drive down costs for global companies offering a competitive edge in a very dynamic sector.
"The Executive will continue to explore all avenues with existing and potential investors to attract and retain employment opportunities."
Invest Northern Ireland has offered £350,000 of support for the 50 jobs.
Version 1 established its Oracle Centre of Excellence in Belfast in 2012, with support from Invest NI. The company has six other offices across the UK and Ireland and is headquartered in Dublin.
Justin Keatinge, Managing Director of Version 1, said: "The calibre of IT staff that we have been able to recruit in Belfast is excellent and, together with the support from Invest NI, made Belfast the obvious choice for this expansion.
"We intend to expand not only our core Oracle skills base in Northern Ireland but also other specialist Version 1 capabilities such as Microsoft and Amazon web services."
Version 1 is an Oracle platinum partner, reflecting its high level of expertise in Oracle software. The expansion of the Belfast operation will establish a Business Intelligence hub with specific emphasis on Oracle capability.