Waddell Media sources major Channel 4 contract
29 June, 2010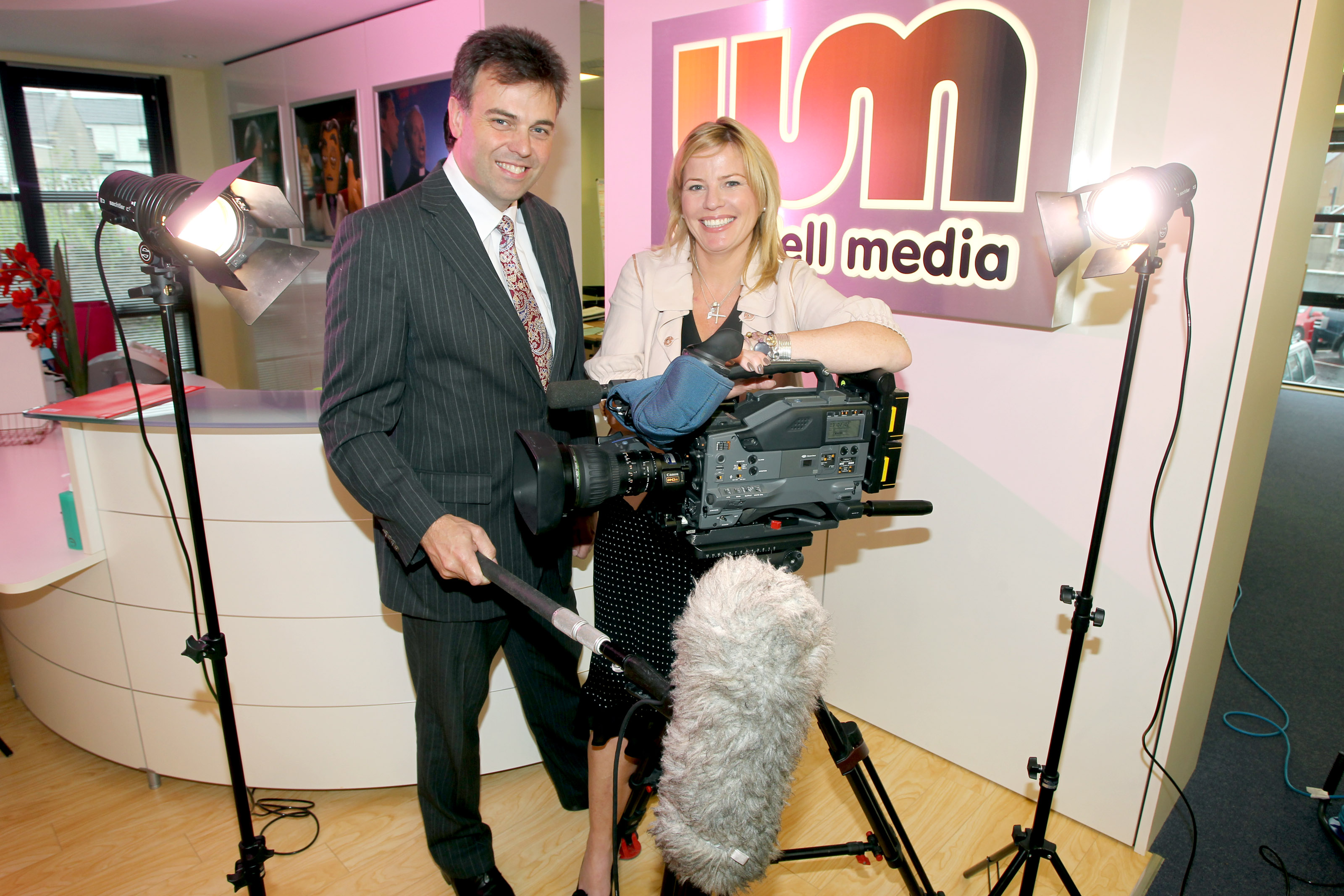 Invest Northern Ireland's Chief Executive Alastair Hamilton has congratulated Holywood-based Waddell Media on securing a contract worth £800,000 with Channel 4.
The contract, just announced by Channel 4, will see Waddell Media, a leading producer of factual, lifestyle and entertainment programming for theUK, Republic of Ireland and international markets, deliver a strand of 365 short films for Channel 4 under the banner 4thought.tv. Transmitted immediately after the Channel 4 News every evening, each 90-second film will reflect on the nature of religion and faith. The first film will air on 5 July.
Waddell Media recently benefited from Invest NI support to help it open up business opportunities outside Northern Ireland.
Visiting Waddell Media to discuss the company's continued success, Alastair Hamilton said: "This contract reflects Channel 4's confidence in Waddell Media's professionalism and creativity and is the latest in a series of commissions that the company has secured including several in the USA.
"The Creative Industries is one of Invest NI's target sectors and with its potential to generate high value jobs and export sales, independent television is a valuable part of that sector and is making an important contribution to our local economy."
Jannine Waddell, Managing Director of Waddell Media, said: "We are delighted to secure this high-value commission from Channel 4, which further cements the company's reputation as a leading producer in the UK. I welcome the increased commitment Channel 4 has shown to the production sector in Northern Ireland."
The strand will also have a strong online presence on the 4thought.tv website. Every film will be made available to view on this site, and on 4OD, as well as providing additional bonus video content. Over time, the strand and website will build up a resource of thinking and reflection on faith, in all its aspects, in modernBritain. There will also be a series of audio podcasts distributed via social and mobile media.
Waddell Media will deliver the TV aspects of 4thought.tv, while Belfast digital agencies Johnston North and Atto will manage the cross-platform presence. Northern Ireland Screen is co-funding the digital aspects of production utilising finance provided by Invest NI and part funded by the European Regional Development Fund.
Stuart Cosgrove, Director, Nations & Regions, Channel 4 said: "Channel 4 is committed to driving diversity of production across the UK – we now produce 35% of our content outside of London. There is a considerable pool of talent in Northern Ireland and I am pleased to announce this commission for one of its leading indies."