Willis and Co Opens New Office in Coleraine
12 June, 2014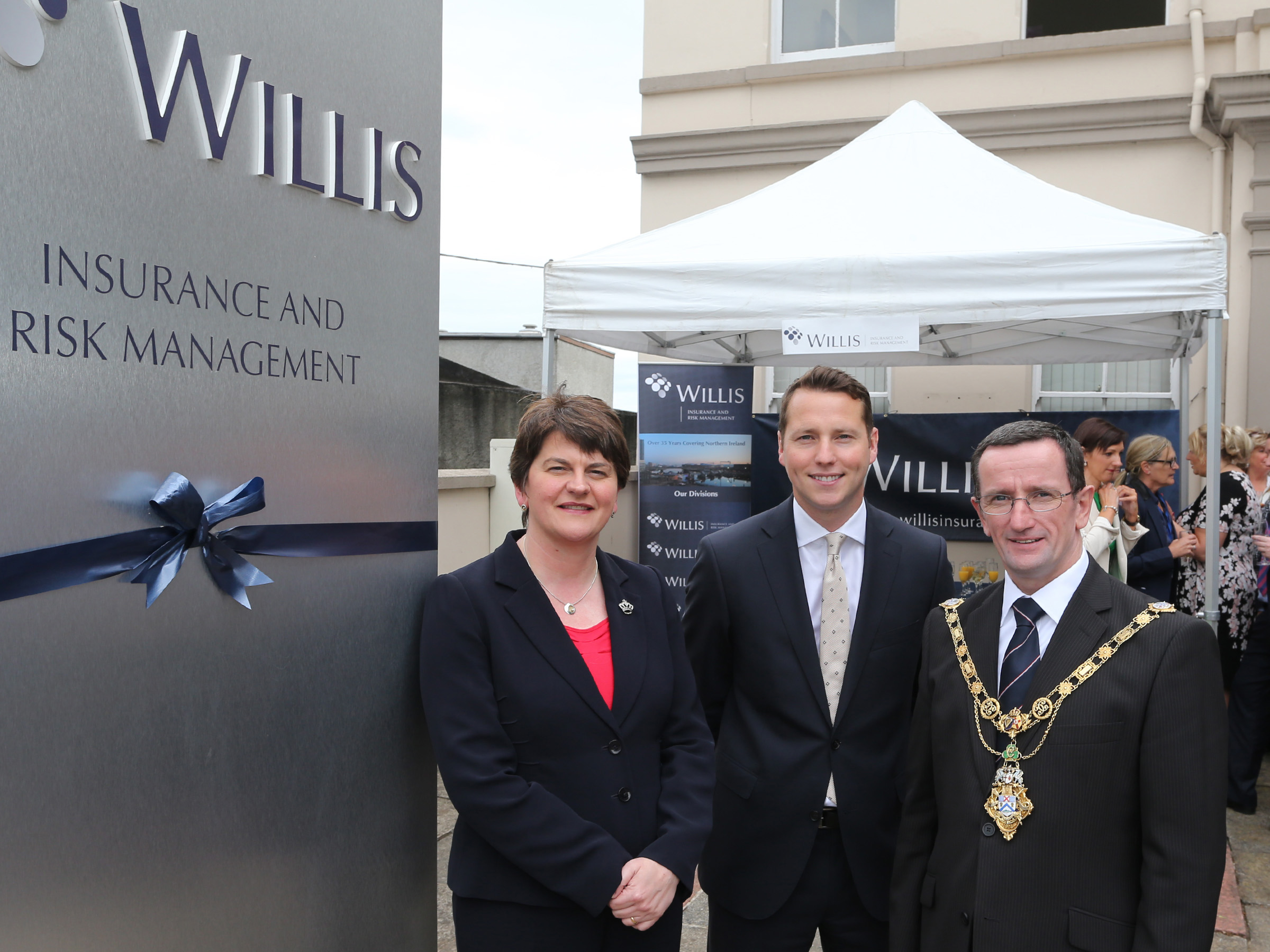 Enterprise, Trade and Investment Minister Arlene Foster today officially opened the new Coleraine office of Willis & Company Insurance Brokers Ltd.
Willis & Co was established in 1978 and is a leading independent corporate insurance broker based in Belfast and offering insurance risk management and consultancy services.
The new office is part of the company's expansion, creating six new consultant posts to drive further growth in the North West as well as exporting in the Republic of Ireland.
At the opening of the Coleraine office, Arlene Foster said: "Willis & Co has built up an excellent reputation within the local business community and has enjoyed steady business growth even through the recent difficult years.
"The company's success stems from strong leadership, quality services and attention to the needs of its customers. Its innovative, tailored client focused service solution sets it apart from its competitors and it is now in a strong position to develop further sales in the North West and Republic of Ireland.
"Northern Ireland's business services sector has experienced significant development in recent years thanks to a number of inward investments as well as the growth of indigenous companies such as Willis. It is an important sector and one that can deliver economic benefit across Northern Ireland."
Invest Northern Ireland is supporting two of the new posts as well as a range of marketing activity, which is part of the company's targeted business development.
A family-run, award-winning business, Willis currently employs 60 staff.
Willis & Co's Managing Director, Richard Willis, said: "We've been providing a highly professional, yet personal, brokerage and insurance consultancy service to our clients for more than 35 years. Recently we have developed high quality human resources and health and safety consulting services which complement our existing service perfectly. Our aim is to promote this service to our existing clients, the wider NI market and further afield in the Republic of Ireland.
"It is an exciting time for the business and we have set a bold target for sales development throughout the whole of Ireland. Invest NI's support for our new Business Development Executives and our marketing activity is enabling us to take our plans forward quickly and confidently."