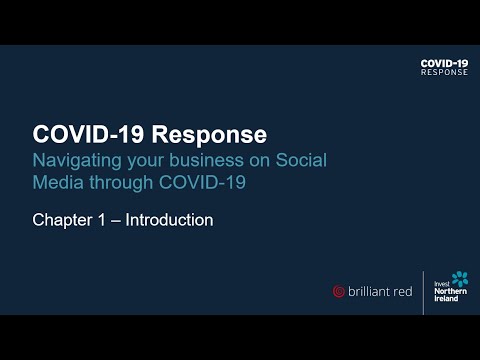 Chapter 1 - Introduction
3 minutes
Video Overview
This chapter is an introduction to the topic of Social Media and the its importance in helping you and your business stay connected with your target audience.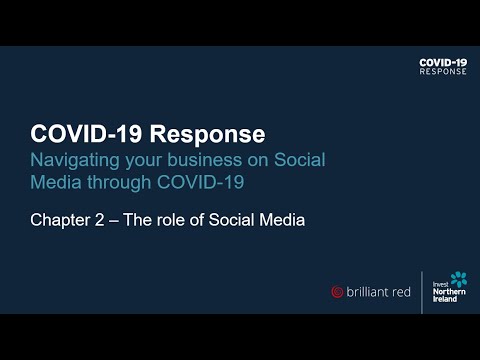 Chapter 2 - The role of Social Media
8 minutes
Video Overview
This chapter discusses the role that social media has in connecting with, educating, entertaining and inspiring people.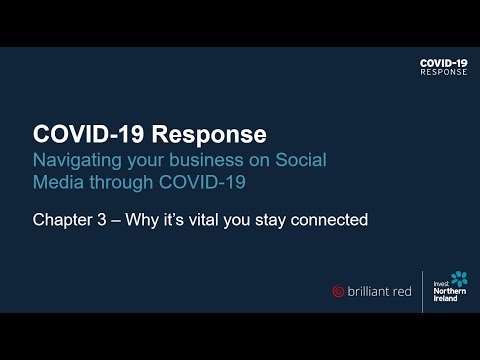 Chapter 3 – Why it's vital you stay connected
10 minutes
Video Overview
Chapter 3 addresses the rise in social media use during the pandemic, and the importance of staying connected, relevant and engaged with your audience. 
Chapter 4 – How to stay connected
11 minutes
Video Overview
This chapter showcases how businesses/brands can stay connected with their audiences through interactive social media posts.  It also touches on the importance to listen, show empathy and lead with usefulness, and not promotional posts.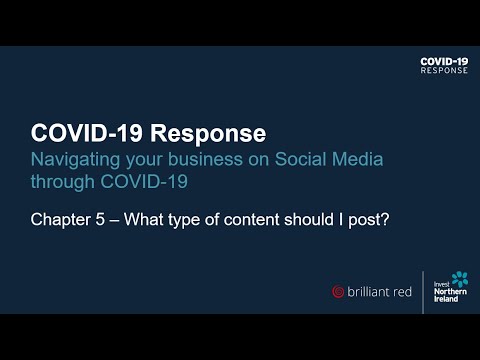 Chapter 5 – What type of content should I post?
12 minutes
Video Overview
Chapter 5 looks at examples of what big brands and small businesses have posted to stay connected and relevant during the pandemic. 
Practical Export Skills: Navigating your business on Social Media
This is a recording of a recent webinar developed in partnership with digital marketing agency Brilliant Red. The amount of time people are spending on social media platforms on a daily basis has risen significantly during the COVID-19 pandemic. The tutorial highlights the importance of a business staying connected with its audience during the current COVID-19 pandemic.
50 minutes
5 videos