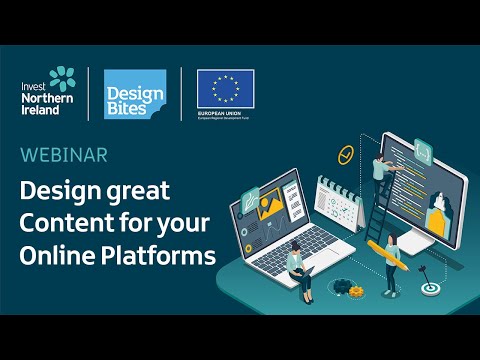 Design Bites | Design Great Content for Your Online Platforms
48 minutes
Video Overview
In this Design Bites webinar Debbie Rymer, Director at Sand Marketing, will take you through the process of designing content to generate impact and the implementation of your content plan. 
She will also take you through different types of platforms and video content design tips & tricks.
Design Bites | Design Great Content for Your Online Platforms
We'll be getting together with Debbie Rymer, Director at Sand Marketing, who will take a deep dive into specific types of content and where they work best. 
This webinar will provide you with the latest resources to always keep your content creation fresh and help manage your customer life-cycle. We'll take a scan of the social media horizon to see what's new. 
Debbie will also look at the role of video in content creation and why it generates 10x more engagement compared to other types of posts.
48 minutes
1 video