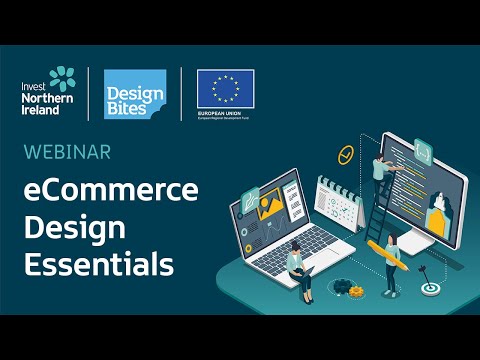 Design Bites | eCommerce Design Essentials
40 minutes
Video Overview
Suzanne Woodside, Client Director at Mint, will take you through eCommerce website's design, user experience and customer experience.
Design Bites | eCommerce Design Essentials
This webinar will demonstrate various ways in how to drive different types of traffic to your website, how to engage your audience effectively and some of the different tactics to convert them to paying and returning customers. 
 
It will also look at the importance of having a content strategy in place to make sure you are attracting customers with the right blend of relevant, original and shareable content.
This session is the second of a duo of webinars on the theme of web design and eCommerce. Although it will have been beneficial to have viewed the first session in this webinar series, it is not essential. The first session, Plan ahead to achieve excellent web design, which can be found here.
Chapter List
40 minutes
1 video