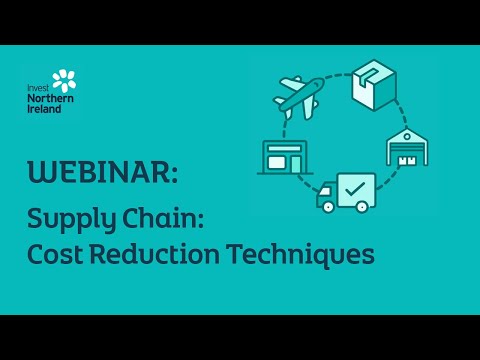 Supply Chain | Cost Reduction Techniques
42 minutes
Video Overview
In this tutorial, Stephen Drummond and Jimmy Moore, Senior Supply Chain Advisors from Invest Northern Ireland, discuss how supply chain affects costs for businesses, and provide participants with an understanding of:
- How businesses track cost
- Identify Supply Chain cost reduction opportunities
- Supply Chain cost reduction enablers
- Cost reduction process (project management)
Supply Chain | Cost Reduction Techniques
Supply chain is an integral part of most businesses and can positively or adversely affect cost in terms of material costs, operational efficiency and working capital.
Cost reduction techniques are critical to successful supply chain management. It is therefore crucial that professionals can track business costs and identify opportunities to save money.
This tutorial includes practical tips and examples of best practice on how you can effectively carry out the cost reduction process and ultimately continue to deliver value.
Chapter List
42 minutes
1 video