Enterprise Europe Network Northern Ireland
Enterprise Europe Northern Ireland gives local companies access to the biggest innovation and business development network in the world.
The Enterprise Europe Network (EEN) comprises some 600 organisations across more than 60 countries. It opens the door to a comprehensive store of business information, advice and potential partners, helping businesses in Northern Ireland increase their competitiveness, become more innovative and collaborate at an international level.
We can provide your business with expert information and advice, and collaboration opportunities in these areas:
Information about European legislation, and doing business with other European countries
Access to the largest live database of collaborative work projects including technology transfers, commercial sales opportunities, licensing deals, and partner searches for relevant EU funded R&D
Accessing European R&D Funding, such as Horizon 2020
The Enterprise Europe Network in Northern Ireland is hosted by Invest NI.
To find out more about Enterprise Europe Northern Ireland and how it can help your business, visit enterprise-europe.co.uk, call us on 0800 181 4422 or fill in the online enquiry form
---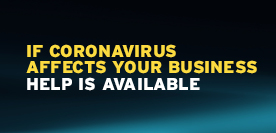 Coronavirus business support
Find out more on nibusinessinfo.co.uk/coronavirus