Get into R&D
More successful products, more customers, more profits. Interested?
Maximise your opportunity to grow your business. Invest NI support is there to enable you to start your journey into R&D and explore the benefits. Businesses that innovate are more than twice as likely to grow.
What support is available? 
Project Definition
Invest NI's Project Definition support offers up to £50K towards the cost of planning and defining your R&D project. It helps you to reduce your project's risks and identify its costs and potential benefits. You can also use Project Definition to help scope out a collaborative R&D project and apply for either an Invest NI Grant for R&D or external funding, such as Innovate UK.
We can help you:
Investigate or plan your idea
Develop, build and test a prototype
Experiment and refine your design
Handle intellectual property
Apply for R&D grant funding from other organisations
Grant for R&D 
R&D support can help develop your idea into a successful product, process or service ready for commercialisation. You should identify all costs, anticipate financial and technical challenges, and demonstrate a clear commercial benefit for your business. A Grant for R&D offers both advice and financial support to help you implement that planning.
Collaborative Grant for R&D 
Invest NI's Grant for R&D provides additional assistance for companies who wish to collaborate with industry, academia and research bodies. Their expertise can fill gaps in your team, round out your knowledge and build your capability. Collaborating partners share the project's risk and its rewards.
Funding can help with:
Scoping, defining and planning an R&D project
Research or critical investigation aimed at producing new scientific or technical knowledge
Product or process development or improvements
Development of leading edge technology
Linking to a college or university to collaborate on strategically important projects
We also run workshops on issues related to research and development and can signpost you to other sources of advice and assistance.
Case study | Hear how Spatialest benefitted from Invest NI R&D grants
---
Not sure that this support is right for you? Contact us and we can explore options for your business together.
Our support may be subject to some eligibility criteria.
---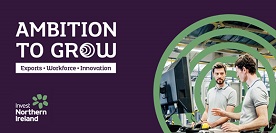 Ambition to Grow
Receive up to £45,000 in funding and Invest NI support.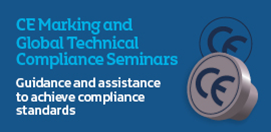 CE Marking Seminars
Stay up-to-date on compliance, European and Global standards
nibusinessinfo.co.uk guides