Smart Technology Empowering People
The digital technology landscape is fast-changing and many large NI manufacturing companies have embraced digital technologies to gain that competitive edge. 
Through the adoption of smart digital technologies by their people, businesses can add value to their customer and make significant improvements in their supply chain. 
In partnership with Manufacturing NI and Enterprise NI, our series of best practice webinars will introduce and demystify the concept of manufacturing digitalisation with top NI industry leaders sharing their experience and knowledge on the steps they have taken to make things easier, better, faster and smarter. 
 
Through practical examples you will:
Get a better understanding of the fast-changing digital technology landscape and the opportunities this presents for your business to gain a competitive advantage
Be better informed as to the critical role your people will have in underpinning this transformation
Through practical case studies you will get a better sense of the resources and investment required and the value to be gained
Find out how you can add value to your customer and make significant improvements in your supply chain
See how real time data capture and analysis can empower and accelerate decision making
Find out how Invest NI and others can assist/support you to take the next practical steps to improving your productivity and overall competitiveness
Find out about how you could take advantage of being mentored by an industry leader as part of your digital transformation journey
Register for an upcoming STEP Talks webinar
---
If you want to find out more, complete our enquiry form or contact us on 0800 181 4422 to discuss the next steps.
---
You may also be interested in...
Research and Development Escalator

Let us guide you through the various R&D support available.

Knowledge Transfer Partnership

Tap into the expertise and know-how available in universities and colleges.

Collaborative working

Strengthen your business and open up a world of opportunities.
Coronavirus Promo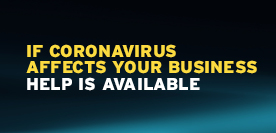 Coronavirus business support
Find out more on nibusinessinfo.co.uk/coronavirus