EU Exit: Impact to Supply Chains and Actions to Take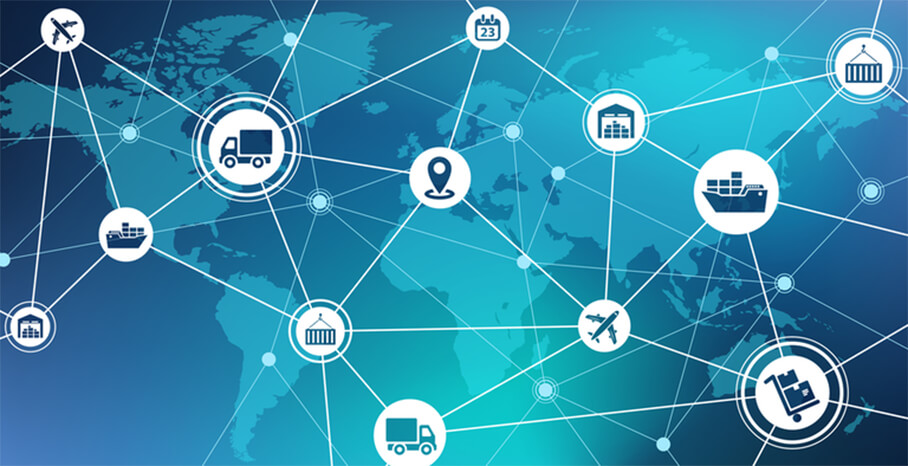 From 01 January 2021 NI businesses, large and small, have been adjusting to the new requirements on the movements of goods as a result of exiting the EU.  It is vital now, more than ever, that businesses understand and effectively manage their supply chains.
Mike McGrath, strategic sourcing expert from ARVO, highlights key issues businesses are experiencing, gives advice on managing supplier relationships and looks at some of the actions businesses can take.
The Trade and Cooperation Agreement (TCA) was concluded in record time for a trade agreement of this scale and the agreement date of 24 December meant businesses had limited time to prepare.  Increased governance, administration, checks and controls have led to some businesses experiencing impacts to their supply chain. This has included logistical delays, adjusting to new customs processes and obligations, treatment of VAT, regulatory divergence and governance of "at risk" movements.
How you respond to supply chain issues and concerns is key to your business success.  It is essential to ensure you maintain good supplier relationships with existing suppliers.
You need to react strategically to the current trading environment by determining: are any impacts temporary, or are these permanent changes?
Talk to your suppliers to understand what their concerns are. Many supply chain relationships have been built over years and oftentimes cost of goods, favourable credit terms and certainty of supply, even with a delay, is the best solution for your business. If changes can be adjusted to, or are expected to be temporary, then determine how you can continue to work with existing suppliers.
You should consider signing up for the Trader Support Service (TSS) if you have not already done so. TSS is open to traders, intermediaries and carriers moving goods into and out of Northern Ireland. It is a free-to-use service and provides guidance and training, a digital service to support declarations, and support from customs experts. 
Supplier review
Now is the time to look at your entire supply chain to identify risks to supply and mitigate these. Use a model such as the Kraljic matrix to segment suppliers and identify those who are of strategic importance to your business.   
Ask your suppliers:
How has your EU to UK, or UK to EU trade been impacted since 01 January due to the Trade and Cooperation Agreement?

Is your operation experiencing frictions such as logistics delays, customs processes, VAT, Rules of Origin or supplier contracts?

What impact will any regulatory divergence on your standards/accreditation such as REACH, CE/UKCA, or GDPR pose to your supply chain in 2021?

What Incoterms are you proposing for 2021?

What assurances can you provide us with regards to the continuation of supply on similar commercial terms in future, particularly with regards to pricing and sustainability of supply?
Supply chain strategies
Following this review, if you are not satisfied with the engagement levels or findings, you should consider changes to your supply chain to ensure you can continue to serve your customers profitably.
Many alternative supply chain strategies exist, ranging from straightforward to difficult decisions:
Change Incoterms and responsibilities

Change routes, ordering and storage

Change raw materials and inputs

Change freight and/or Customs Agents

Change the production process

Change roles or upskill staff

Change sources of supply
Changing suppliers can be a difficult but embarking upon that journey may be the wisest strategy for your business. Bear in mind the primary principle in procurement is to have the right product (or service) available to you, at the right time, from the right supplier and at the right price.
Learn more
Our recent webinar on this topic elaborates on each strategy further, and has more information on this topic.
If you have supply chain questions, Mike McGrath is available at the weekly EU Exit Advice clinics for a free 20 minute 1-2-1 appointment. Register for an Advice Clinic.
Invest NI support to help improve supply chain resilience
The COVID-19 Supply Chain Resilience and Development Framework (SCRDF) is a new support programme to provide specialist advisory support to help businesses identify supply chain risks and appropriate mitigations, identify supply chain opportunities and develop supply chain capability.
Full details on the scheme eligibility and how to apply are available on https://www.nibusinessinfo.co.uk/scrdf. Businesses are asked to review the eligibility criteria and complete the eligibility checker before applying.
Projects will be approved on a first-come first-served basis. The programme will close to applications at 5pm on Friday 28 May 2021, or earlier if the available advisory resource, or available budget, is fully allocated.