Expo 2020 Dubai | Showcase your exhibition content to millions at the UK Pavilion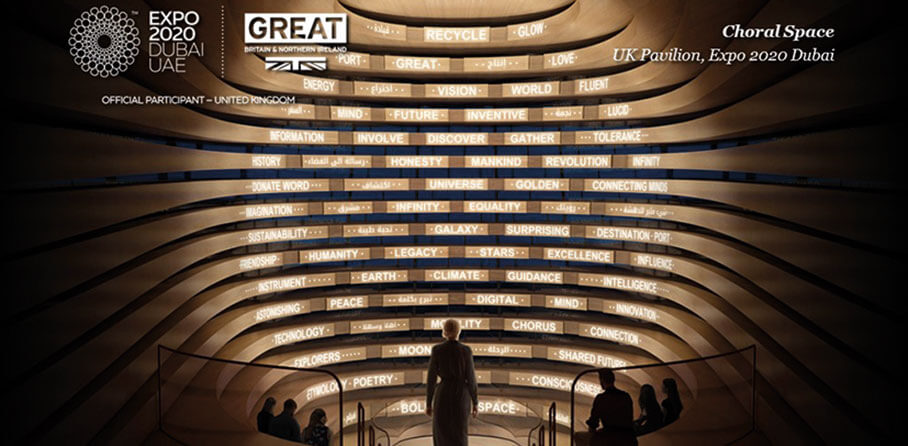 We have a fantastic opportunity for Northern Irish companies or individuals to appear in the exhibition at the UK Pavilion.
Visitors will be taken through multiple illuminating displays of written content, illustrations, visuals and an augmented reality experience that tells the story of UK innovation in AI and Space with link to UN Sustainability Development Goals.
The exhibition will tell the story about the UK from 1851 through to 2050. The experience will be enhanced through the visitors using their mobile devices to access additional information, play video content and donate a word.
Specific exhibition requirements
The exhibition will sit in a number of vitrines which are display cabinets at hip height. Visitors are looking through glass into the vitrines as they walk up and down the maze. We are looking for contributions in the following formats that align with our themes:
Case study and imagery
Video content
Audio content
AR assets
Please take into account regional requirements as well. The exhibition will be outside with warm temperatures (up to 50ºC) and the exhibition will be in English and Arabic.
The deadline for registration of interests has now closed.
For further information about Expo 2020 contact:
Sheethal Rishi: Invest Northern Ireland Expo Lead (Dubai Based)
Email: sheethal.rishi@investni.com
T: +971 (0) 4 3914705