Helping SMEs seize opportunities in times of COVID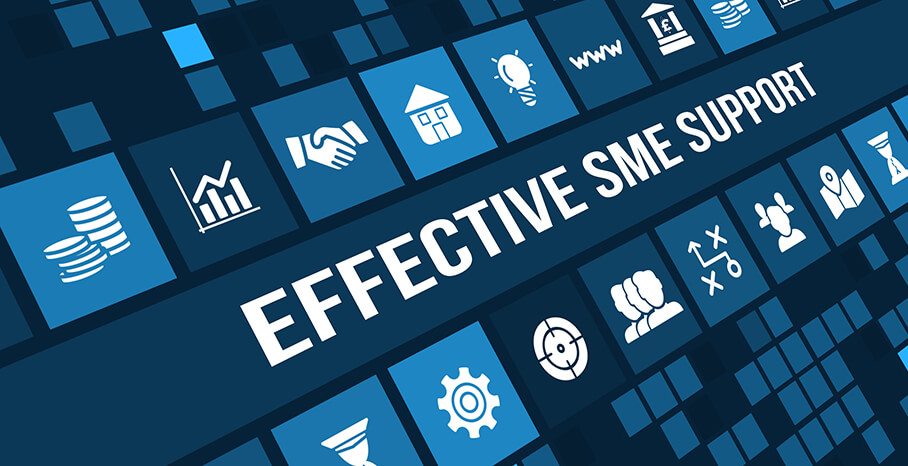 As manager for the Eastern region, I, and my fantastic team, have the joy of working with a vibrant and diverse range of entrepreneurs across the Belfast and Antrim & Newtownabbey areas. 
While the Belfast area attracts a wide array of large, international investors, the vast majority of Invest NI's role is supporting the growth and development of our local home-grown businesses – SMEs have received 93 per cent of the offers of support across Belfast in the last 5 years.
While COVID-19 has brought challenges, I have been inspired to see an extraordinary amount of resilience and agility from our local SMEs. The transformational impact of encouraging local businesses to sell outside NI and to innovate will be pivotal in rebuilding and renewing the region and for our longer-term prosperity.  
As we look to the future of business, I want to share the stories of some of the SMEs that we have been working closely with for many years. By establishing strong relationships with these companies, we have been able to offer tailored support and advice throughout all stages of their business journey, to help them make the most of every opportunity.
Investing in innovation
Many SMEs are investing in developing new technologies, with innovation the driving force within these businesses. Companies such as Lightyear, Locate a Locum and Whitespace are investing in areas of Fintech, Medtech and Automated Intelligence to drive future tech innovations.
Smarter Concepts, based at the Innovation Factory, has used our R&D support to develop interactive desks with anti-microbial resistance to help the education sector tackle COVID-19. The anti-microbial resistance layer helps schools deliver a safer environment, while including interactive elements that link to the national curriculum. We've also offered support for the creation of three jobs, brand and website development, and tailored advice to help it expand internationally. The company is currently bringing the product to market, with plans to grow sales in ROI, GB and Europe.
Tech start up SustainIQ has also invested in innovation to increase its sales in new markets. The company has developed a software application that co-founder Maria Diffley describes as "a great big calculator that can help businesses qualify investment in sustainability and assessing when they should get a return on their investment."  Our support has helped SustainIQ to take on four new team members to increase capacity and adapt its product for new sectors including FMCG, Transport and Property Management. It has secured a six-figure investment from the Halo Business Angel Network (HBAN) earlier this year and we are delighted to see this start-up gather traction in GB.
Funding business growth
Along with SustainIQ we've helped multiple SMEs such as CADShare, Uleska and Haru to secure seed funding to bring their innovative ideas to life through our Access to Finance investment funds. We've been working with Haru since its inception, supporting the team to expand its service and create new technology to enable sustainable retailers and charities to sell online. As the second-hand fashion market continues to grow at pace, we helped Haru secure a £450,000 investment through the Coronavirus Equity Investment Fund and Co-Fund NI so that it can continue to grow and empower more organisations to sell online.
Opening up potential
As industries open up again, many businesses are seizing new growth opportunities. Further.Space manufactures glamping accommodation pods at Carryduff Business Park. We've worked with Further.Space for 7 years to help it build its company from the ground up, and are now supporting it to help it to grow its business across GB and ROI this year. Along with helping to secure funding, we've provided advice on growing the business, and support for product development and to grow its team with 13 jobs. During COVID-19, there has been an increase in demand for glamping pods and accommodation and experienced-based staycations. Normally, its pod production capacity was to produce three pods per month but our support to increase its team has helped it increase its production capacity to now manufacturing eight pods per month. 
TeamFeePay, based in the Innovation Centre, is supporting local communities, particularly sports clubs and voluntary groups, to manage their finance, data and income. As sports teams are allowed to meet again there has been an increase in demand for its integrated payments and fees collection system. Since it was established in 2015, our R&D support helped to develop its product, along with offering business advice to attract new customers and support to increase its capacity by 12 jobs. Now, the company can keep up with this new demand, and has ambitions to grow its business in ROI, GB and European markets.
Growing business reach
Brennan's Health and Beauty Uniforms is also increasing its workforce to keep up with increased demand from the pandemic. Set up by experienced seamstress Eileen Brennan to provide a range of work wear for the healthcare sector, the company expanded into PPE and has achieved export market growth with our support.
Find out more on how our support is helping companies to grow exports during COVID-19 here.
Get in touch
To explore our range of support and see how we can help your business, please contact your Client Executive, visit our Business Support webpage, or contact our Business Support Team on 0800 181 4422 or by using the contact form.
You can also find free business advice and guidance on nibusinessinfo.co.uk 
Co-Fund NI and Invest NI's R&D support are part financed by the European Regional Development Fund under the EU Investment for Growth and Jobs Programme 2014–2020.
HBAN is a joint initiative of Invest NI, InterTradeIreland and Enterprise Ireland, dedicated to the all island promotion of business angel investment.