Helping companies to grow exports during COVID-19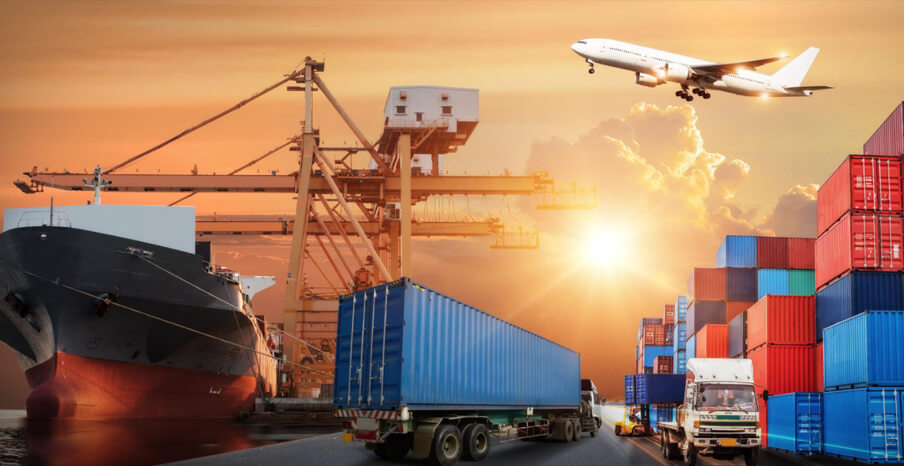 Social distancing, travel restrictions, and worldwide lockdowns. In the first of a three-part feature, we look at how COVID-19 has impacted traditional face to face selling approaches, and what steps we've taken to ensure Northern Ireland companies are still able to promote their products to potential new buyers.
How do you market your products when you can't visit your potential customer?
In response to COVID-19 the exhibition industry and face to face meet the buyer events essentially grounded to a halt. Social distancing, travel restrictions, the health and safety concerns of attending physical events and meetings and lockdown across the world is causing major disruption to traditional sales & marketing approaches.
The continuation of global travel restrictions arising from COVID-19 means the exhibitions industry, Invest NI and NI businesses, have had to look at new ways of ensuring that Northern Ireland products and services are still effectively promoted  to potential buyers in markets around the world.
The answer is digital.
Going virtual
In response to this challenge, we have introduced a virtual approach across all our international markets to support NI companies to continue exporting where possible. 
For example, major national food and drink events, as well as our supplier showcases, were postponed or cancelled in 2020, making it a challenge for NI food and drink companies to meet and present to potential buyers. In response, our Food & Drink Business Development team developed a virtual 'meet the buyer' event, hosting the first one in July 2020.
The virtual event proved so successful that the team has delivered four more events. In total 53 local food and drink suppliers have presented their products to over 150 targeted GB & RoI retail buyers and 30 food writers. Not only have these events provided a solution to companies not being able to travel to promote and market their products; they have also resulted in sales in both markets. 
"Since COVID began, we have had to look at new ways to secure business in GB and RoI. The hardest barrier to entry has been contacts and Invest NI has helped us greatly. At a breakfast meeting set up by Invest NI, we met a buyer of Lidl who sampled our product, which has led to us being included on its kick-starter program with not just one of our products but also two!

"Invest NI's Scottish buyer event has led to final talks with one of Scotland's largest independent retailing and distribution companies who are interested in our entire range.  We cannot thank Invest NI enough for hosting all its events throughout 2020 and getting us right in front of key buyers.  When we now approach new buyers it always makes it easier that they have heard of our products off the back of one of your events."
Louis Ludvik, Hellbent
Virtual Exhibitions
Many exhibition organisers have also responded to the challenges by offering an alternative to the physical exhibition – a virtual exhibition. 
We have supported companies to virtually attend over 17 global exhibitions in sectors including Technology & Services, Life & Health Sciences, Aerospace & Defense, Materials Handling, Food & Drink and Education.
We have also supported and sponsored over 17 virtual events including webinars and roundtable discussions with over 1800 attendees. These have helped to increase the awareness of Northern Ireland's products and services, and have supported companies who couldn't travel due to restrictions. Some examples we have supported companies to virtually attend include Golden Bridges, Sibos and the Dublin Tech Summit. 
In March of this year, we supported six Northern Ireland companies to attend the first virtual Security and Policing Exhibition.  Hosted by the Home Office's Joint Security & Resilience Centre, the exhibition is the official UK Government global security event. It offered local companies the opportunity to meet, network and discuss the latest advances in delivering national security and resilience with UK suppliers, UK Government officials and senior decision-makers across law enforcement and security from the UK and overseas.
We continue to provide export support in the face of COVID-19. Our US in-market advisors are providing online sessions with regional industry experts to help with export planning and preparation, virtual meet-the-buyer programs and trade shows, market research and advice and marketing support.
Peta Conn, Head of Americas, Invest Northern Ireland
Northern Ireland is home to one of the world's most successful clusters of engineering companies developing innovative solutions, which are exported globally. 40% of the world's mobile crushing and screening equipment is made in Northern Ireland. In November 2020, nine NI companies including Sensoteq, CDE Global and Edge Innovate exhibited on the Northern Ireland virtual stand at the Australasian Waste & Recycling Expo (AWRE), the most established event dedicated to waste and recycling in the Australasian marketplace. AWRE 2020 was reimagined into a two-day interactive event packed with thought leadership webinars, keynote speakers, exhibitor sessions and product launches.
Representing NI companies
On the other side of the world, in China, things are starting to return to normal with in-person exhibitions now taking place again. However, as international travel is still restricted, the in-market team continue to represent companies at key trade events, promoting their products, taking enquiries and generating leads. At the height of the pandemic in April 2020, we represented six local companies at Asia's most popular environmental technology solutions trade fair, IE Expo. At this event, we promoted Northern Ireland's materials handling proposition to 73,000 delegates.
The team has also hosted a 'meet the buyer' event to promote NI food and drinks products to potential Chinese buyers. The audience experienced making an Irish coffee with Bushmills Whiskey and Pure Roast Coffee on the menu and a side snack of Tayto crisps. This is just one of the innovative events we are hosting around the world to support companies to continue to grow their exports.
---
Can we help?
Invest NI's unique combination of professional trade advice, industry knowledge and in-market expertise can support your business every step of the way in identifying and developing opportunities in new export markets. Our experienced trade team & sector-specific trade advisors in Northern Ireland deliver wraparound advice, guidance and a suite of export capability development programmes to help you assess your export-readiness, devise your export strategy, and prepare you to explore & maximise opportunities in new overseas markets.
Our extensive network of commercial experts in 24 locations around the world provide bespoke insights and practical know-how to help you navigate the challenges of new market entry and identify new customers. This expertise combined with a range of export-related financial incentives provide Invest NI clients with the confidence and capability to get out there and explore new opportunities.
During COVID-19, we will continue to offer creative solutions to help companies promote their products and services internationally and online, even if they can't visit the market themselves. If you are interested in exporting to a new market, or growing your exports further, you can find more information on our suite of exporting support; details on all virtual activity, including webinars, seminars and workshops on our events page, and for more information on exhibitions and trade shows taking place with representation by Invest NI, see our International Trade Calendar
Alternatively please contact your Client Manager, or our Business Support Team for tailored advice on 0800 181 4422.