How to design your social media content to gain customers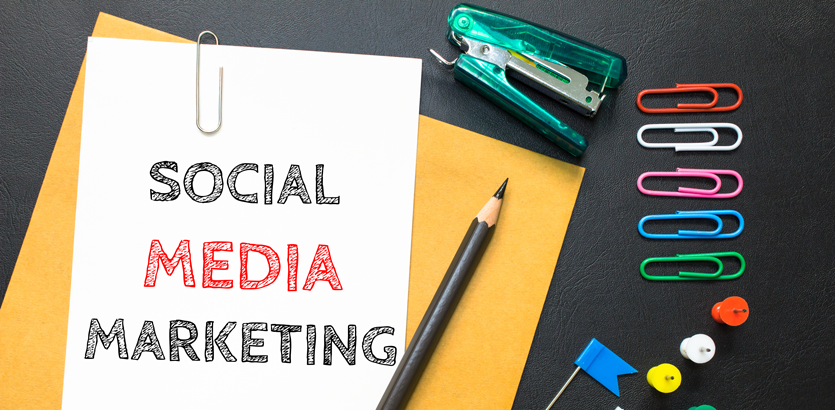 Do you know how to prevent potential customers from scrolling past the important messages that you are trying to communicate to them?
We are swimming in a sea of digital and social content and over time we have developed an excellent way of drowning out the noise. We use our thumbs and we scroll on. Here are 6 ways to design social media content that has value and those all-important shareable qualities that get our customers to be our best advocates.
1. Know your audience
Understand who you are talking to and what motivates them. What do they love, or hate? What challenges do they face? Are they on Twitter, Facebook or is Pinterest their thing (Pinterest is one of the fastest growing channels as it's essentially a search engine, with cool pictures).
Designers often use personas to help them to visualise and humanise their target audience. How might their ideal customer look, dress, talk? Using a mix of data trend analysis combined with pure gut instinct, you can sketch out an image of a customer who has particular traits and habits. This gives an insight into their potential lifestyle choices and buying criteria. Ultimately, the more you know your audience and where they hang out, the more you can show up there and have the kind of conversation that they might be interested in.
Use clear concise language that speaks directly to the things that the customer cares about most.
2. Talk the talk
The second skill in mastering the art of social media communication is knowing yourself and having confidence in your brand tone of voice. Work out what language suits your brand and be consistent with this style. Are you witty? Self-deprecating? Knowledgeable? What 3 words describe your brand? Take inspiration from these.
Avoid the jargon that you might get away with in those internal meetings. Jargon is one of the best ways to alienate potential customers who may not have your level of understanding of the subject (and may not want to either!). People buy from the brands that they understand - they may not necessarily be the best products or services, but they are the ones that have communicated the benefits most clearly.
Use clear concise language that speaks directly to the things that the customer cares about most. This is much more compelling than a long-winded description of your latest innovation or invention (no matter how amazing you may think it is…)
3. Edit, edit, edit
Once you have managed to create some interesting copy for your blog, website or social media post, be your own editor. Pause before you send your words out into the ether.
Review your work. Check it. Shorten it.
Make sure it scans well and delivers something useful to the reader. We all scour the internet looking for something different, something quirky that we then have the urge to share.
Find a way to make your words stand out and tell your story.
4. Know your game plan
No matter how simple it is, design a content plan. Whether its a few scribbled notes or a fully detailed calendar incorporating national and company events for the upcoming year, it makes good sense to work out your goals in advance.
Know who you are speaking to. Know why you are speaking to them. Think about what you want to say and why. And when.
Set some goals and then use the tools that are out there to see if you have succeeded. The beauty of online activity is that every moment, every interaction can be tracked, analysed and reviewed. Marketing has never been so measurable.
Remember though, that if you do want to work out what has worked (or not), you need to have the right tools in place at the start of your campaign or activity.
The beauty of online activity is that every moment, every interaction can be tracked, analysed and reviewed. Marketing has never been so measurable.
5. A picture paints a thousand words
And a video paints a million! High quality imagery helps your social media and web content to stand out. The dominance of video continues at pace, and is prioritised on many of the platforms, particularly Facebook.
Whilst high-quality video is desirable, there's also a place for some of the "social proof" style videos that allow your customers to do the talking on your behalf. These can be extremely valuable if you can find an authentic way to get your customers to upload their genuine reactions to your product.
Video is also the most shared content, something that's worth remembering when you're designing your strategy.
6. Show up, be consistent and cultivate your "Social Friendships"
Once you are aware of which platforms your ideal customer hangs out on, then make sure to show up there too. Be reliable, consistent and useful. Be a good "social friend" and you will start to be recognised for your valued opinion. Shared even.
What are the key questions that customers like yours are asking? Where do they go to ask them? Forums? Amazon Q&A? Facebook Pages? LinkedIn comments. Check these places to see what the typical questions are and then think about developing content in your blogs and posts that answers some of the most common problems. That's when you start to become useful and your customers think of you when they need specific advice and guidance.
Don't forget that the qualities you display on the social platforms also give an insight into your typical brand behaviour. Timely replies and professional courtesy are still appreciated even on the world wide web (or world wild west as it sometimes seems).
Everyone has a voice on social media. As a company or a brand, a few simple design tips and tools can help you to engage in entertaining and informative conversations rather than adding to the the "me, me, me" monologues that we so often scroll on past.
Additional resources
View presentation slides from Using Design to Develop & Enhance your Social Media Strategy workshop, May 2018