An insight in the Kingdom of Saudi Arabia's growing mining and recycling industry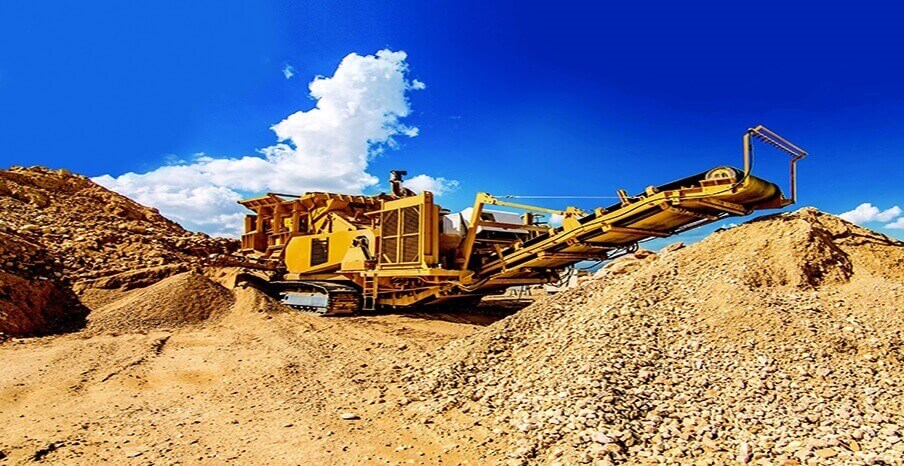 The Kingdom of Saudi Arabia is:
•    The largest country in the Middle East with a population of 34 million.
•    The world's sixth-largest phosphate producer.
•    The largest gold producer in the Middle East.
•    Home to large quantities of copper and base metals in the land.
•    Spending over US$500 billion on new construction projects in the near future.
•    One of the highest generators of waste per capita in the world at 1.7kg per person per day, growing by 5% per annum.
As the richest Arab country and largest economy in the Gulf region, Saudi Arabia is heavily reliant on income generated from its minerals and fuel reserves; in fact the oil and gas sector accounts for 70% of its export business.
To reduce the Kingdom's reliance on one sector, the Saudi Arabian Government has launched Vision 2030, a long-term strategy aimed at diversifying the economy by reducing bureaucracy and attracting more foreign direct investment into the region.
This feature will provide an insight into Saudi Arabia's growing mining and recycling industry, and the opportunities it presents for Northern Ireland businesses from the Materials Handlings sector.
Vision 2030 outlines four development projects, known as Giga projects which will help the region achieve its economic diversification objectives. These projects are some of the most ambitious projects on earth using technology, sustainability and natural landscapes and will create significant opportunities for Northern Ireland businesses. The region's Public Investment Fund (PIF) will fund and manage the delivery of the Giga Projects.
Find out more about the Giga projects from Invest NI's Sector Lead for Engineering in the Middle East, Amit Jain.
Mining in Saudi Arabia
With mineral resources estimated to be worth five trillion riyals (US$ 1.3 trillion) and 20 million ounces of gold reserves below ground, the Kingdom currently accounts for 37.9% of the Middle East and Africa's 60 billion Riyals metals and mining industry market.
 
The Saudi Arabian Government has a significant interest in mining. Through its self-owned company, Maaden, which is a leader in phosphate mining operations in the Kingdom's northern region, the Government aims to triple the mining sector's contribution to national economic output by 2030.
In Vision 2030 they propose to do this by developing alternate sources of revenues from mining by allocating 54 mining reserve sites (approximately 4,000km2) in the Kingdom for gold, base and rare earth metals.
Vision 2030 also plans to change Saudi Arabia from an economy that is reliant on oil and gas trade to an economy that is more diversified.   
Waste Management in Saudi Arabia
With an estimated population of 34 million, Saudi Arabia has experienced high population growth and rapid industrialisation which have resulted in increased levels of pollution and waste.
At present, the country generates more than 15 million tonnes of solid municipal waste annually, but only 1% of municipal solid and 22% of hazardous waste is recycled.
Current waste generation levels and limited waste management systems mean that Saudi Arabia requires 28m3 of landfill space per year, and this space is running out. As a result, the Government is encouraging the adoption of new and alternative mechanisms to deal with waste. 
The recycling, reuse and energy recovery industry in Saudi Arabia is in its infancy stage, however interest in the sector is growing; Vision 2030 set the ball rolling on the development of this sector – it established Saudi Investment Recycling Company (SIRC).
SIRC, which is delivered by PIF, aims to set the standard by developing and operating projects to increase landfill diversion rates and boost recycling both regionally and globally.
Key deliverables of SIRC include building multiple construction and demolition waste management plants in major towns throughout the Kingdom, and achieving a recycling rate of 81% of municipal solid waste and 60% of construction and demolition waste by 2035.
The first plant, near the capital, Riyadh, will be operational towards the end of this year.
What materials handling opportunities are available for Northern Ireland business in Saudi Arabia?
The changes to the mining and waste management sectors in Saudi Arabia as a result of Vision 2030 present significant opportunities for Northern Ireland companies from the materials handling sector.
Export opportunities exist for companies that can deliver solutions around:
Quarrying
Mining
Sand washing
Bulk material handling
Segregation
Construction and demolition waste recycling
Municipal solid waste recycling
Sustainable treatment
Waste-to-energy services
Technologies and equipment
How can Invest NI assist local companies explore opportunities in the Middle East?
If you would like to explore materials handling opportunities within the Saudi Arabian market, Invest Northern Ireland has the expertise, experience and local knowledge in market to help you succeed. Find out how we can support your business here.