Northern Ireland AgriTech well placed to improve GCC food security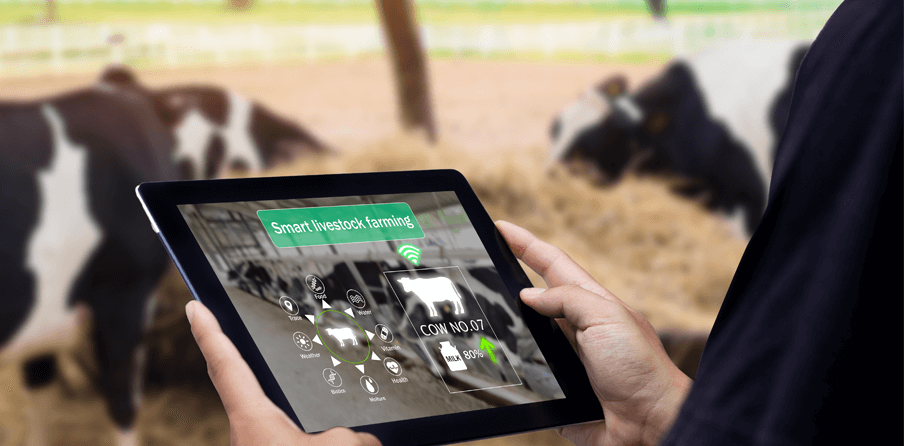 The COVID-19 pandemic has put a spotlight on food security – the ability to have reliable access to safe, nutritious food.
With intermittent border closures, travel restrictions and supply chain disruptions, food security is now top of the agenda for governments across the globe, and specifically in the GCC, which imports 85% of its food1. 
 
As an example, the UAE imports 90% of its food supplies2. The region is dependent on foreign suppliers for basic and critical items as extreme heat limits the capacity to cultivate and store food, and the country receives minimal natural rainfall. Recognising this, the UAE government has placed food security as a national priority, establishing the National Food Security Agenda 2051, with the goal of enabling sustainable food production using modern technologies. At the same time, the UAE's food consumption is set to grow at an annualised rate of 3.5% from 8.7 million tons in 2018 to an estimated 10.3 million tons in 20233.
An Opportunity for Northern Ireland
With a growing market for food consumption and the need for innovative technology solutions, there is an opportunity for Northern Ireland companies to tap into the UAE and wider GCC market. Our AgriTech sector, with its expertise in food security and technology innovations, can help the region's largest retailers maintain production throughout the pandemic and beyond.
To showcase this expertise, Northern Ireland companies will be participating in key events in the region contributing to key aspects of the agri-food sector in the post-pandemic era. Additionally, pioneering research from the Institute for Global Food Security at Queen's University Belfast has established Northern Ireland as a leader in addressing global food security issues – regularly partnering with industry players to develop solutions. This is testimony to the fact that Northern Ireland is at the forefront of agricultural innovation and digital food technology.
Transparency in the food system is critical to food security - the ability to know where our food is coming from and how it is produced, which can be achieved through the digitisation of food supply systems.  
Some of the stand-out AgriTech companies in Northern Ireland that participated in the recent Middle East Food Security event and provide solutions to digitise food systems are: 
Foods Connected, a company that develops cloud-based software to provide critical oversight over food supply chains. 
Unitas Software, a company that develops cloud-based poultry software, increasing flock yields and enhancing efficiency for customers all over the world. 
Randox Food Diagnostics, providing tools for the screening of antimicrobials, growth-promoting hormones and drugs of abuse in animals and produce, offering limits of detection and simple sample preparations.
CropSafe, providing farmers with actionable insights on how to improve their yields, without the need for the interpretation of complex data. 
CattleEye an 'AI first' company, has harnessed the capabilities of advanced Artificial Intelligence in video analytics to deliver the world's first hardware-independent autonomous livestock monitoring platform.
Analytics Engines, an innovative software solution that specialises in data integration, machine learning, AI, in-depth analytics and visualisations for the food industry. 
Devenish, a science-based solutions provider to the food and feed industries.
McDon Substrates, a manufacturer and supplier of high-quality mushroom casing. 
To conclude, there is a significant opportunity for our AgriTech sector to address the food security gap in the GCC. The pandemic has severely impacted the global food industry, with limited resources attempting to feed rising populations. Northern Ireland, with its international reputation for innovation in food security and pioneering research, is well placed to provide solutions to address these global issues in the GCC. 
If you think that your business could benefit from Northern Ireland's expertise, please contact the IMEA office.