Northern Ireland: Engineering Excellence for the Materials Handling sector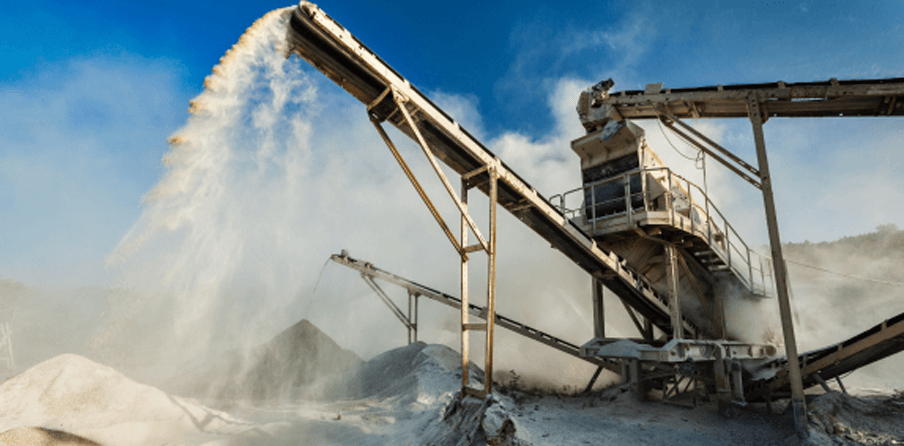 Northern Ireland is well known to be the world-leading region in the manufacture of mobile bulk processing and wet processing equipment. In fact, over 40% of the tracked mobile crushing and screening products in the world are made in Northern Ireland.
For more than 50 years mobile equipment from Northern Ireland has provided solutions for the processing of sand, aggregate and other bulk materials. Recently this technology has become a solution of choice in reclaiming value from waste which would otherwise end up in landfill.
Solutions cover the quarrying, mining, construction and recycling sectors.  Key areas of expertise are crushing, screening, sortation, washing, conveying and size reduction.
Our companies are passionate about the sector and have successfully delivered solutions on every continent and in locations ranging from ports, inner-city construction sites, infrastructure to steel mills, waste processing plants and power stations in all kinds of challenging environments ranging from extreme desert environments to arctic conditions. They understand the 'on the ground challenges' in this sector, which is why they are always able to offer cost-effective solutions to their clients.
Sectoral strengths and opportunities
Middle East
Waste Recycling is evolving in the region with a significant rise in waste, which is a major concern for countries in the Middle East. The total volume of waste generated stands at around 120 million tons per annum, with less than 10% of municipal solid waste (MSW) being recycled. This is a major concern, as existing landfilling strategies will not suffice to handle the increase, resulting in a need for adopting alternate mechanisms to deal with waste. UAE is taking a lead in moving towards integrated waste management with an emphasis on waste-to-value methods such as recycling and waste-to-energy coming into the picture and other GCC countries are expected to follow suit.
The trends we are seeing in the Middle East will result in the emergence of opportunities in the Materials Handling sector for companies that can deliver solutions for quarrying, mining, bulk material handling and sand washing across services, technologies and equipment.
Amit Jain, Engineering Sector Lead, Middle East
Saudi Arabia has significant reserves of phosphate, gold, bauxit and copper. Mining is key to the Kingdom's reform plan to diversify its economy away from hydrocarbons, as the government aims to more than triple this sector's contribution to the nation's economic output by 2030.
Mineral resources in the Arab world's biggest economy are estimated to be in the range of 5 trillion riyals (US$ 1.3 trillion)

Saudi Arabia has 20 million ounces of gold reserves below ground

The Kingdom currently accounts for a sizeable 37.9% of the Middle East and Africa's 60 billion riyals metals and mining industry market
Saudi Arabia's Ministry of Industry and Mineral Resources has recently allocated 54 mining reserve sites in the Kingdom covering an area spanning 4,000km2 for exploration of gold, copper, silver, zinc, lead, iron & rare earth metals.
Africa
The COVID-19 crisis and subsequent lockdowns have prompted investors to embrace gold as a key portfolio hedging strategy and whilst the pandemic has had a negative impact on many sectors across the continent; it seems to have reinforced the value of gold as a strategic asset.
Egypt has recently announced the discovery of a gold deposit with estimated resources of 1 million ounces and Ghana, Mali, Burkina Faso and Ivory Coast, the golden quartet of West Africa, produce more than 320 tons of gold each year.
Africa is not only home to gold. The continent is rich in mineral resources, the extraction of which is the main contributor to GDP across much of the region. With the fall in oil prices, more countries have begun looking at mining as a sector of strategic importance and we are seeing growing demand for materials handling equipment as traditionally run mines or mining clusters are combined into larger mechanized and more profitable operations.
Mining in Africa comes with its own set of challenges, from ever-evolving legislation to erratic power supply. Northern Ireland's cluster of materials handling companies are now seeing good traction across the continent, with static and mobile crushers and screeners made in Northern Ireland found hard at work in quarries and mines across the continent. Road construction and other infrastructure projects have picked up again and this too appears to be driving demand for crushers and screeners made in Northern Ireland.
We are also seeing increased demand for sensor technology due to the safety issues and the security risks that companies in the infrastructure space face when carrying out work under harsh conditions or in very remote locations.
Northern Ireland's footprint in the Middle East & Africa
Northern Ireland companies are truly international in their outlook and have dominated bulk materials processing for over half a century globally with a strong presence across the Middle East and Africa region.
The high level of demand in this region has resulted in a number of Northern Irish companies setting up local offices in the UAE and in South Africa and delivering a number of high profile projects, below are a number of recent examples of Northern Ireland's success in the region.
Telestack is one of the key players in the bulk material handling equipment industry and is widely respected for their understanding and experience, particularly within the mobile sector. They recently worked with the Port of Salalah in Oman to custom- design and install an innovative ship loading system. Port of Salalah is recognized globally as a leading transhipment hub positioned among the world's top ports and continues to play a vital role in the economic future of Oman.
AJ Power has been supplying gensets to the African and Middle East markets for over 15 years, but in 2014/15 the decision was taken to set up a base on the regionally, locating their offices in Cape Town and Dubai to build on the rise of this business. They continue to design, install and deliver diesel generators for a range of sectors within the Middle East and Africa including Mining, Oil, Hospitality, Telecommunications, Data Centres, Industrial and Commercial.
CK International one of the market leaders in the design and manufacture of recycling equipment offering a wide range of fully automatic and semi-automatic balers. Their footprint in the Middle East continues to grow with installations in Oman and Dubai across the retail and hospitality and waste management sectors.