Northern Ireland: Market Access to Great Britain and the European Union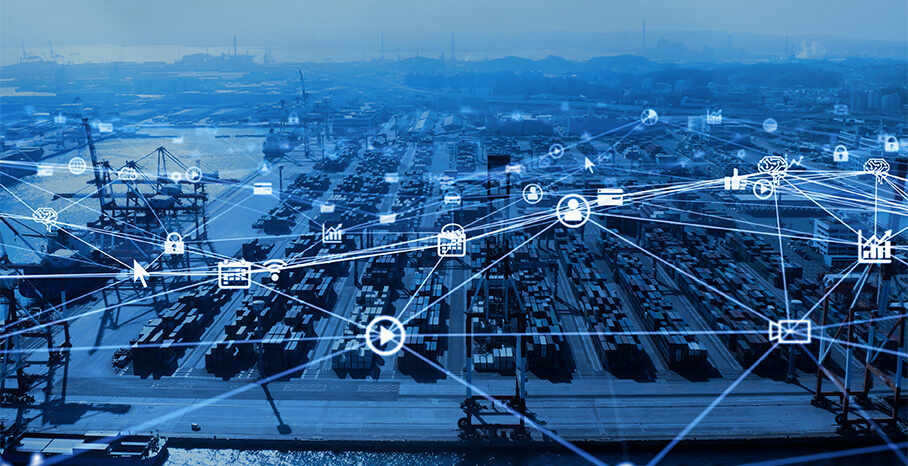 Following the UK's exit from the European Union (EU) and ending of the transition period on 31 December 2020, Northern Ireland continues to have access to the Great Britain (GB) and the EU markets for goods.
This dual market access position means that Northern Ireland can become a gateway for the sale of goods to two of the world's largest markets and the only place where businesses can operate free from customs declarations, rules of origin certificates and non-tariff barriers on the sale of goods to both GB and the EU.
This is a unique proposition for manufacturers based in Northern Ireland as well as those seeking a pivotal location from which to service GB and EU markets, recalibrate supply chains, or design, develop and sell products across key industries such as life & health sciences, aerospace, electronics & machinery, chemicals, consumer and agri-food goods.
These additional benefits further enhance Northern Ireland's already strong proposition as a prime location to establish, or grow, a business, based on the skills of our labour pool, competitive operating costs and business-friendly environment.
The Protocol on Ireland/Northern Ireland:
Part of the Withdrawal Agreement between the EU and UK agreed in October 2019, the NI Protocol sets out arrangements that recognise unique circumstances on the island of Ireland
Under the Protocol goods move freely between the EU and Northern Ireland on similar terms to those pre EU Exit
EU-UK Trade and Cooperation Agreement (TCA)
The TCA is the free trade agreement reached between the EU and UK
It provides for tariff free access for goods from GB to the EU, subject to meeting the conditions in the TCA
TCA provisions relating to services apply to Great Britain and Northern Ireland
Unfettered market access to Great Britain is set out in legislation
Great Britain imported over £436bn of goods in 2019.
Northern Ireland businesses maintain unfettered access to Great Britain for "qualifying goods"
This means from 1 January 2021 there continues to be:

No export declarations
No exit summary declarations
No import declarations on arrival in GB
No customs duties to pay
No VAT to pay at point of arrival
No changes to how goods from NI arrive at ports in Great Britain

There are some limited exceptions, when an export declaration needs to be submitted for the movement of goods from Northern Ireland to Great Britain
Unfettered market access to the European Union
The EU imported over €1,935bn of goods in 2019.
For goods moving between Northern Ireland and the EU there are:

No checks or processes
No customs duties or tariffs
No customs border between Northern Ireland and the EU
No need to register for VAT in each EU member state

Northern Ireland maintains regulatory alignment on goods with the EU
Access to Labour
The Common Travel Area remains in place between the UK and Ireland
This allows for a degree of mobility of labour with Irish citizens able to work freely in NI and arrangements for non-Irish frontier workers to work on a cross border basis
Regulatory Alignment
Northern Ireland maintains regulatory alignment on goods with EU regulations
EU conformity markings continue to be used to show goods meet EU rules
No additional approvals are required to place qualifying goods on the market in Great Britain. There are limited exceptions to this for high risk goods. However, even where there is some requirement to share information with a GB regulator, these are less than is required for EU businesses selling to GB.
Access to Rest of World
RoW goods can be sold from NI to GB or EU without further customs processes or tariffs
Northern Ireland remains in the UK Customs Territory and therefore accesses UK trade agreements
Most EU trade agreements have been transitioned to new UK-third country trade agreements
The UK is currently negotiating trade agreements with Australia, New Zealand and the USA
The UK is seeking accession to the Comprehensive and Progressive Trans Pacific Partnership (CPTPP), a trading bloc of 11 Pacific Rim countries
Moving Goods from Great Britain to Northern Ireland
Northern Ireland remains part of the UK's internal market.
There are customs and regulatory processes that businesses must complete to move goods from GB to NI. However, there is also significant support to businesses in completing these processes.
The Trader Support Service is a free to use online platform to make declarations for goods moving from Great Britain to Northern Ireland.
For goods moving from Great Britain to Northern Ireland, that will remain within the UK internal market, no tariffs are payable.
Tariffs may be payable if the goods are at risk of entering the EU single market. There are no duties payable if:

A preferential rate of duty applies under the Trade and Cooperation Agreement between the UK and EU.
The Northern Ireland business is authorised under the UK Trader Scheme and it can be declared that your goods are not 'at risk' of onward movement to the EU.
Businesses may be eligible to claim a waiver on the duty up to specified limits.
---
References
1. UK Regional Trade Statistics (England, Scotland and Wales)
2. Goods will be qualifying Northern Ireland goods from 1 January 2021 if they are in free circulation in Northern Ireland - that means not under a customs procedure or in an authorised temporary storage facility - before they are moved from Northern Ireland to Great Britain
3. Limited exceptions are when you need to submit an export declaration for a movement of goods from Northern Ireland to Great Britain. These are if your goods are: under a customs special procedure in Northern Ireland; in an authorised temporary storage facility; and, on a list of goods for which specific processes apply, based on specific international obligations binding on the UK and EU, that apply when you move goods from Northern Ireland to Great Britain
4. Includes imports from the UK Source: https://ec.europa.eu/eurostat/statistics-explained/index.php/International_trade_in_goods#:~:text=EU%2D27%20international%20trade%20in,exports%20(EUR%2073%20billion)