Singapore: A global financial and FinTech hub of innovation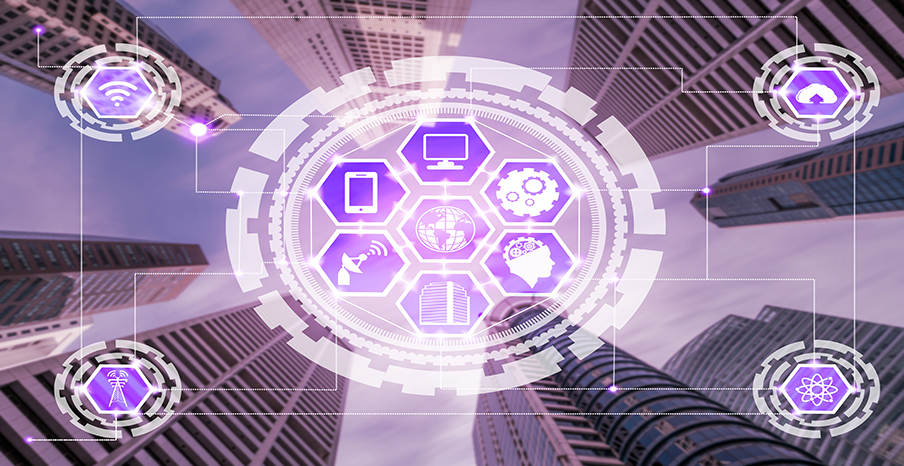 This feature is the third in our 'Spotlight on Singapore' series of collaborative articles providing insights into the dynamics of the region and potential opportunities for Northern Ireland businesses in Singapore; a gateway location to Asia.  This article explores Singapore's emergence as a global financial and FinTech hub and highlights key initiatives that offer scope for Northern Ireland FinTech & RegTech firms to be part of Singapore's journey to become a 'smart' financial centre.
How has Singapore become a global financial centre and FinTech hub?
To understand why Singapore has become such a significant large financial centre and a hotbed for FinTech companies we have to examine its history.  An often overlooked but vitally important part of its development was the establishment of the Asian dollar markets in Singapore in 1968.  Singapore had time zone advantage, bridging the gap between the close of US markets and the reopening of business the next day in Europe.  As with shipping, data and air routes, Singapore is perfectly positioned as a global financial centre.
Key events that followed over the next 55 years are;
The formation of Monetary Authority of Singapore (MAS) in 1971 which today occupies three key roles: Monetary Policy; Regulation; and also Development (of the sector) to engender FinTech and Innovation.

The formation of the Singapore Stock Exchange (SES) in 1973 which was demutualised and merged with the Singapore International Monetary Exchange to form the Singapore Exchange (SGX) in 1999.

1985 Economic Review Committee (ERC) identifying 7 areas of growth for Singapore's financial sector, which included risk management, fund management, capital markets, unlisted securities markets, financial and commodity futures, and markets for the financing of third country trading and reinsurance.

Transformation into a global hub for the asset & fund management industry attracting overseas wealth from not only its Asia neighbours but also from US and Europe.

Establishment of Singapore as the largest foreign exchange centre in Asia Pacific (APAC)

Positioned itself as a global centre for bond issuance comprising both Singapore dollar and non-Singapore dollar denominated debt.
The Government of Singapore realised early on that the financial sector was not only self-supporting, but key for the development of the growth of the country's economy.  Therefore policies and regulation were quickly enacted to help accelerate and support this rapidly growing sector.  As a result, this highly regulated but fair and open economy helped attract many of the world's largest financial institutions to base their APAC headquarters in Singapore.
The emergence of FinTech – Singapore's journey to becoming a smart financial centre.
One of the three Pillars of the Singapore Smart Nation Initiative is the digital economy.  In the country's perpetual drive to efficiency and productivity, the Ministry for Communications and Information announced plans in May 2018, to digitize every business and every industry - "For Singapore, a "Smart Financial Centre" is an integral part of the city-state's ambition to become a Smart Nation. In 2015, the Monetary Authority of Singapore (MAS) laid out its vision of a Smart Financial Centre, where innovation is pervasive and technology is used to increase efficiency, better manage risks and create new opportunities."
Singapore's rapid acceleration to becoming a truly smart financial centre provides an ideal marketplace for export & collaboration for Northern Ireland's technology companies.
MAS is instrumental in the advancement of FinTech in Singapore through either its own programmes or in cooperation with the private sector. A range of MAS-led initiatives offer scope for Northern Ireland FinTech and RegTech companies to contribute to Singapore's smart financial centre agenda.
FinTech and RegTech opportunities
FinTech regulatory sandbox:  The MAS sandbox allows FinTech products to be tested in a controlled environment with safeguards and controls in place in case of failure. 
The benefit of this regulatory sandbox is that Northern Ireland FinTech and RegTech products can apply to be safely tested in in real time.  Allowing effectiveness and suitability to be evaluated and raising their level of visibility in the Singapore market place.
MAS, Deloitte and S&P prototype platform for FinTech investments:  this new platform is an ideal marketplace for FinTech companies to display their solutions to key investors and decision makers.  The platform was established to address the common complaint from investors and financial institutions about the availability, reliability and accessibility of information on new FinTech companies.
Singapore will issue its first digital banking licences in 2020:  In the second half of 2020 the MAS are expected to announce the award of 5 new digital banking licences.  A total of 21 consortia comprising FinTech, Telecommunication, and Banking and Finance companies have applied.  These consortia members have now been shortlisted to 14 consortia which comprise well-known Singapore international names such as DBS Bank, Singtel, and Grab; and are joined by overseas players such as Alibaba's Ant Financial with the latter currently dominating the Chinese mobile payment market with its Alipay app   The opportunity to  collaborate or trade with Singapore's digital banking licence holders could be meaningful and hugely attractive to Northern Ireland's FinTech, RegTech and Technology innovators.
Invest Northern Ireland's in-market trade experts can help you explore opportunities in the region and will be hosting an online 'Spotlight on Singapore' event on Tuesday 6 October to further explore opportunities for Northern Ireland digital businesses in Singapore.
To register for this online event, click here.
To find out more about how we're here to help your business succeed in the region, contact singapore@investni.com
The next article in this series will be a case study of how Northern Ireland's First Derivatives approached Asia Pacific and leveraged Singapore as their APAC HQ.