Tide brings ocean energy opportunities to Northern Ireland shores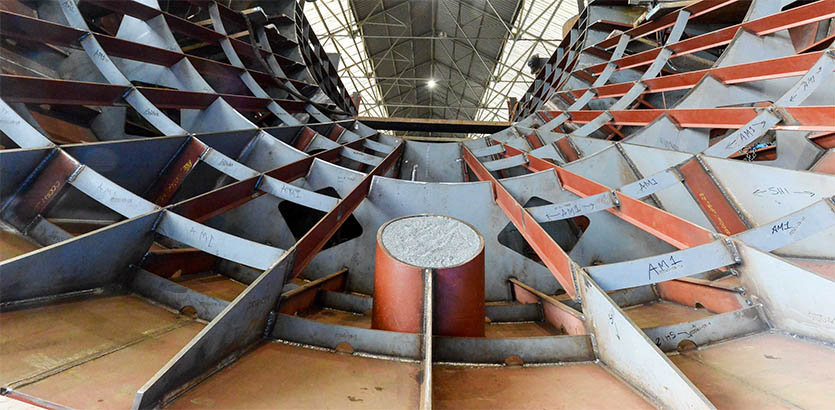 Collaborative efforts to maximise opportunities in ocean energy development are bearing fruit for Northern Ireland's manufacturing base.
A partnership fostered through the Ocean Power Innovation Network (OPIN) has resulted in Belfast-based firm Cimpina securing the contract to manufacture a Subhub for Scottish firm QED Naval, which will power tidal turbines in Orkney.
While wave energy is currently at pre-commercial stage, tidal energy is more advanced and Northern Ireland has some of the best tidal resources in the world. Invest NI is keen to ensure our customers are closely involved in the marine renewable industry as they stand to benefit from access to future supply chain and provision of innovative solutions. Local research institutes have already benefited from involvement here and we would also wish to expand on this.
QED Naval appointed Cimpina Ltd to fabricate the Subhub with Cimpina engaging the services of local companies as part of the procurement process.
"The prime contractor role in this project is a huge decision for QED. We met and worked closely with Cimpina's lead engineers on the project and it was clear that they were a tight knit team, who are proud of what they do and this is apparent through in the quality of work produced. " Jeremy Hunt, Managing Director, QED Naval
The naming of the Subhub coincided with a meeting of OPIN members in Belfast. Peter Coyle, Chairman of Marine Renewables Industry Association, and Simon DePietro, Co-Chair of Ocean Energy Europe were among the speakers updating members on opportunities, initiatives and areas of interest within the industry.
The OPIN network is facilitated by Invest NI, Scottish Enterprise and Sustainable Energy Ireland with the aim of advancing the development of ocean energy and drive technology innovation.
The network's mission is to advance innovation by learning from experts in other industries, to push the boundaries of what's possible in ocean energy and progress innovative ocean projects in a coordinated way. It focuses on collaborative initiatives, knowledge sharing, applied learning and creative thinking in ocean energy technology development.
Northern Ireland has eight representatives from industry and three local research institutes involved in the OPIN network which is made up of over 60 members from Scotland, Northern Ireland and the Republic of Ireland. This is currently being expanded.
Over 60 participants attended the Belfast OPIN event which provided a forum for key influencers and businesses within the industry to get together to drive innovation and change within the industry.
One of the contributors Sam McCloskey, Director of CASE Competence Centre speaks about the significance of the partnership with Cimpina and QED.