Why you should be investing in innovation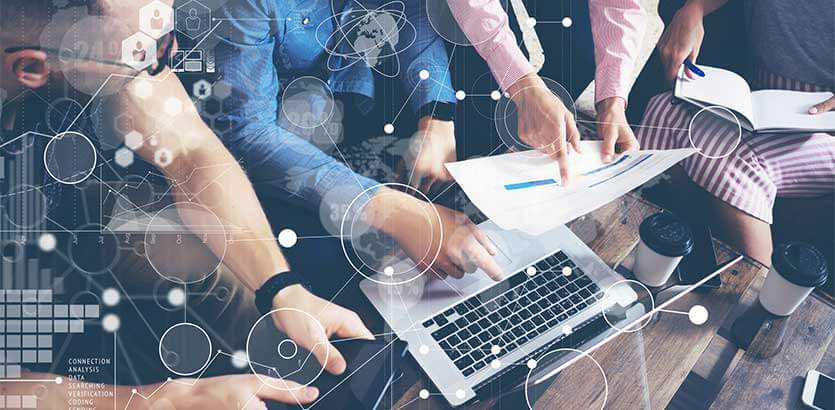 Investing in innovation is crucial not just to business growth but to survival.
Studies show a solid link between investment in innovation, and profitability and growth. Add to that the battle to survive in an intensely competitive global market and the decision to invest becomes, in today's jargon, a 'no-brainer'. Investing in innovation, which includes Research & Development (R&D), leads to long-term commercial benefits; efficiency, productivity, competitiveness and ultimately increased sales.
Innovation essentially means coming up with new ways of doing things and can help Northern Ireland businesses to stay relevant.
There is a frequent misconception that innovation equals R&D but innovation is much more than that. It can include changes to products and processes, the introduction of new business models, organisational changes or selling in new markets.
Building a culture of innovation
A successful business has innovation at its heart. A company that builds a culture of innovation can become more efficient, save time and resources and it can increase its competitiveness in the global marketplace. It is absolutely essential to wider economic growth and has never been higher up the agenda of governments. The Department for the Economy's Innovation Strategy 2014-2025 sets out the key long term actions necessary to ensure innovation plays its full part in realising our economic growth.
Get support for innovation R&D
It is well known that introducing new and improved products and services is imperative to grow sales and ensure ongoing business success, delivering real value for those that use innovation effectively. Some businesses don't realise they are innovating, thinking it has to be a 'white coat' activity. In reality innovation is everything from refining products to meeting changing customer needs, to changing processes to make them more efficient. Other businesses are reluctant to undertake R&D because of the perceived risk and cost, seeing it as something only large companies can afford to do but it is relevant to all and there are many sources of support.
To help increase awareness of the sources of innovation support and the benefits it can bring we created the Innovation Escalator which provides a comprehensive overview of the various strands of Invest NI support available to businesses of all sizes; from a £5,000 Innovation Voucher through to industry-led Competence Centres.
Innovation Escalator
Our Innovation Voucher scheme was introduced to encourage local companies to work with Knowledge Providers in our universities and further education colleges to grow business and access external markets. Since 2008, over 2,300 Innovation Vouchers have been issued. One company to benefit from the scheme is Reynolds Hurling based in Belfast. The company used our Innovation Voucher to have tests conducted on its innovative composite hurling stick to compare it against the traditional ash product. The company used the innovation voucher to work with experts at the Polymer Processing Research Centre(PPRC) at Queen's University and their hurls have now successfully launched into the UK, RoI and US markets.
We also provide assistance to first-time investors in R&D or those companies who want to undertake further R&D projects through our Grant for R&D. There are many businesses that have found such support invaluable such as Belfast-based data analysis company, Exploristics. A small and relatively new company, Exploristics used Invest NI support for R&D to develop its new software tool, KERUS™ Cloud, launched to market in June 2017. The commercialisation and launch of KERUS™ Cloud is a significant achievement for the business, with the potential to expand its customer base in the healthcare market and triple the company's turnover over the next two years.
Opportunities through collaboration
Working in collaboration with others can open up opportunities for stronger innovation, with increased potential for success, by drawing in expertise from other areas. It can also open access to wider funding streams. There is a wealth of funding available in the UK, primarily through Innovate UK and Europe through Horizon 2020.
Innovate UK works alongside local partners to encourage business engagement in innovation, research and development to ultimately grow the UK economy. Its Regional Manager for Northern Ireland is now based in Invest NI alongside our Innovation, Research and Development team.
We want more local businesses across all sectors to recognise the many facets of innovation, engage in innovation and take advantage of the full range of Invest NI support on offer. Find out more about Invest Northern Ireland's support.
---
Invest NI's R&D support is part funded by ERDF under the EU Investment for Growth and Jobs Programme 2014-2020.