Working towards a common goal in Newry, Mourne and Down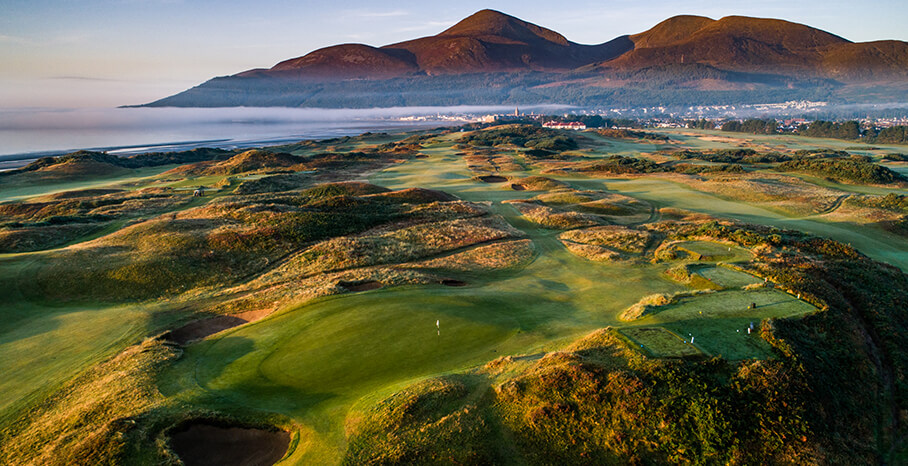 One of the main drivers of a successful economy is partnership working. Invest Northern Ireland is one of a number of partners committed to supporting economic and business growth in the Newry, Mourne and Down District Council area.
Our support is open to any value added business with an ambition to sell its products or services outside Northern Ireland and in the last five years, over 430 businesses in the Newry, Mourne and Down District Council area have sought our help.
We have helped these businesses set-up, create new jobs, develop new products, tap into new export markets and invest in their staff. This in turn will help generate nearly £229m of investment in the area and create over 1,800 jobs.
Just some of the projects we've announced this year include the £5.6m investment and creation of over 20 jobs by Modern Tyres in Newry, the £4m investment by Warrenpoint based food-to-go manufacturer, Deli Lites which will see the creation of 45 new jobs at its Milltown Industrial Estate factory and the £4.6m investment by Newry based modular bathroom pods manufacturer Connex Offsite Limited, creating 50 jobs to help it grow its business in international markets.
There is an abundance of potential in the area and we are working hard to increase the demand for our support. It is a misperception that there is a specific allocation of support to any area, there isn't. It doesn't matter where your business is located, if we can help support you, we will.
Much of our advisory support is readily available to any business in Northern Ireland, including those in Newry, Mourne and Down on the nibusinessinfo.co.uk or investni.com websites which collectively had c6.5million visits last year. Delivering much of our support digitally, we have significantly increased our reach, with c9,500 attendees on a range of webinars, tutorials and online events.
We also partner with Council on many initiatives: like our 'Strategise for Success' Programme beginning in early 2022 which will offer a series of workshops and one to one mentoring to SMEs and entrepreneurs to provide advice and support on how to implement a strong business strategy. This is part of an overall Business Growth Programme for the area targeting all businesses and funded by Council, Invest NI and the EU. Over the last year, we have provided £1.5m of Local Economic Development funding to the Council to run programmes to support local businesses in the area including digital, exporting, EU Exit and COVID-19 advice and support. 
We are also working closely with the Council on their 'Regeneration and Development Strategy' for the area and are working as a statutory partner on the Strategic Community Planning Partnership to deliver the 'Living Well Together' community plan. Through these, we will work with local stakeholders to ensure people living in Newry, Mourne and Down benefit through prosperous communities created by increasing the level of income, investment and jobs.
Looking to the future: Encouraging businesses to innovate to remain competitive remains a key focus and the implementation of the Department for the Economy's 10X Economic Vision will support this in the region and enhance the levelling up process in Northern Ireland. 
The Belfast Region City Deal, which includes the Newry, Mourne and Down area includes a significant £700m investment package by government and will accelerate inclusive economic growth, skills development and contribute significantly to economic recovery and sustained growth, not only in the Belfast region, but also across Newry, Mourne and Down. Invest NI will continue to work in partnership with Council, Chamber of Commerce, Enterprise Agency and all of the key stakeholders involved so that together with businesses, we can ensure that the transformational potential of this deal is maximised to drive growth, job creation and deliver significant economic benefits.
 These are just a small sample of some of the many ways we have and continue to work in partnership to stimulate investment and grow the economy in the Newry, Mourne and Down District Council area. For further information on our support and how we can help your business visit www.investni.com or call our Business Support Team on 0800 181 4422.