Belfast Proves Perfect Base for New Jobs and TerraQuest Centre of Excellence
12 December, 2016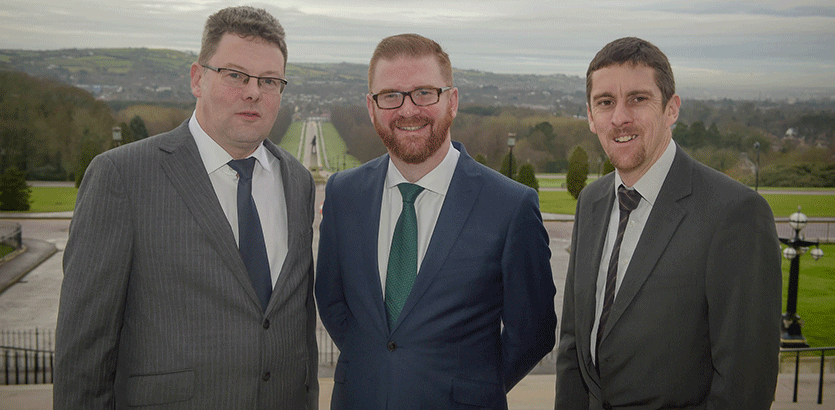 Economy Minister Simon Hamilton MLA has announced Birmingham Company TerraQuest Solutions Ltd is creating 22 new jobs in Belfast.
TerraQuest is the UK's largest specialist provider of land referencing services, which deal with the research of ownership, occupation and rights over land subject to development. The company has experience of working in the region, providing contract services to Land Registry Northern Ireland.
"We have chosen to create a centre of excellence in Belfast because we know from experience that we can recruit high quality staff there who will ensure excellent service delivery."
- Geoff Keal, Managing Director TerraQuest
Commenting on the announcement the Minister said: "TerraQuest considered a number of locations across the UK and Ireland for their Centre of Excellence. The decision to locate in Belfast was greatly influenced by their very positive experience of operating, here in Northern Ireland, as well as the availability of high quality geography and planning graduates.
"The 22 new jobs will offer opportunities to both graduates and experienced professionals and will be recruited over the next three years. Positions will range from Project Managers to Land Technicians and will generate annual salaries of over £560,000 for the local economy. I am pleased Invest Northern Ireland helped to secure this investment and is supporting the creation of these jobs with an £88,000 employment grant."
Commenting on setting up the centre of excellence, Geoff Keal, TerraQuest's Managing Director, said: "We foresee many opportunities over the next few years for our land referencing services as major transport infrastructure projects get underway across the UK. To be ready to take advantage of these opportunities we need to invest in new staff resources.
"We have chosen to create a centre of excellence in Belfast because we know from experience that we can recruit high quality staff there who will ensure excellent service delivery. Belfast is also a cost-effective business environment and this will help us achieve our profitability targets."