Derrylin Based Ernco Group to Expand in Growth Investment
13 April, 2015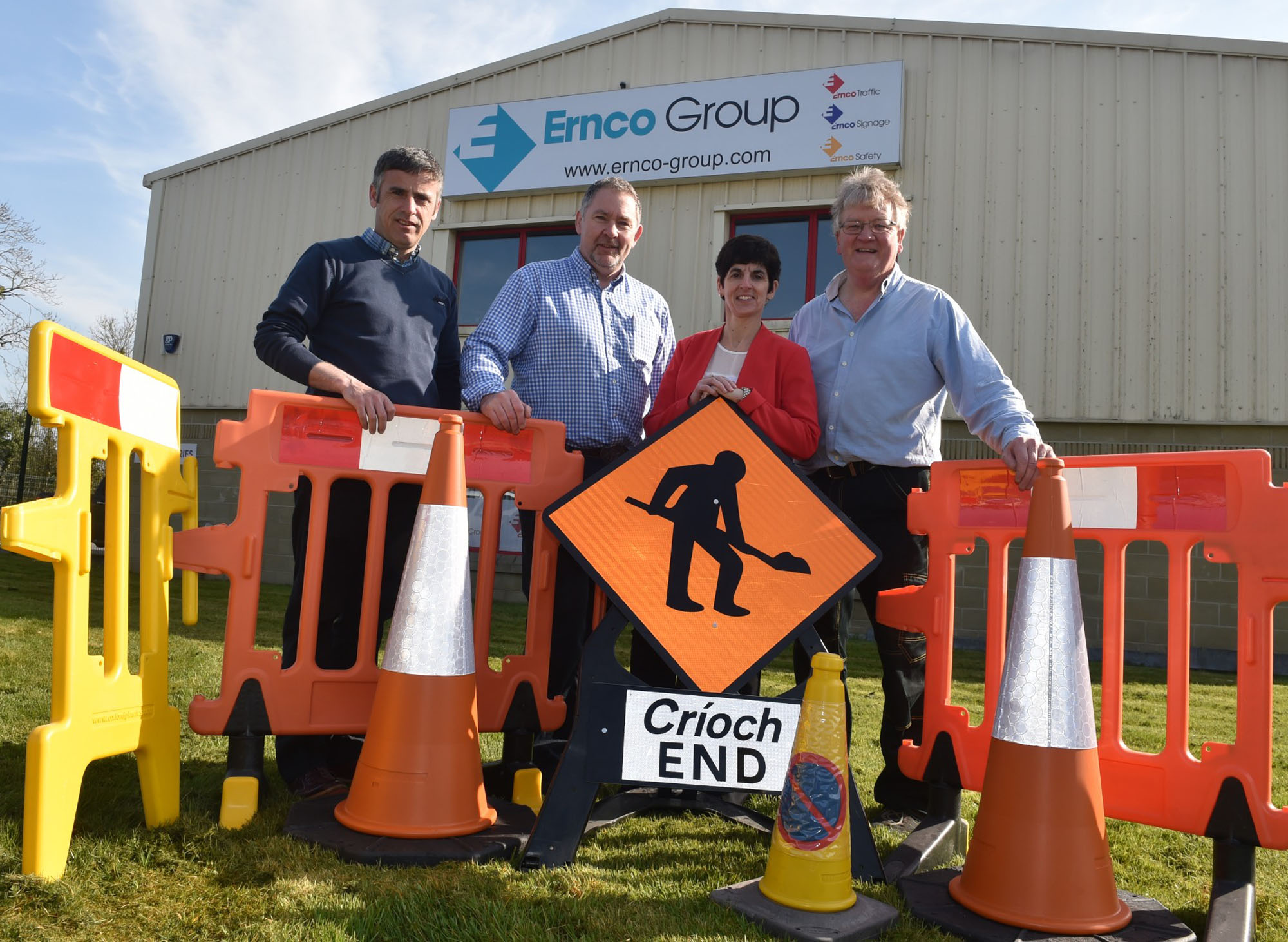 County Fermanagh firm Ernco Group (Erne Management) is investing £250,000 over the next three years and plans to create three new jobs as part of a strategy to increase sales of its traffic management products in the Republic of Ireland.
Invest Northern Ireland has offered the Derrylin-based business an employment grant of £23,000 towards the recruitment of technical and production personnel, and support with its market development activities.
Commenting on the investment, Seamus Owens, Director of Ernco Group said: "The business has evolved in the past six years and so our new brand name Ernco Group reflects our now more diverse business activities, with sub-brands Ernco-Traffic, Ernco-Signage, and Ernco-Safety.
"We diversified into the traffic management products market in 2009 and have seen sales in this sector increase sharply during the past two years due to significant investment in the services infrastructure in the Republic of Ireland.
"Water infrastructure projects alone in Rol are projected to have an annual spend of €500m per year for the next 20 years so our investment is designed to ensure we have the product, workforce and skills to capitalise on this opportunity.
"Invest NI's support will enable us to recruit the three additional workers we need at a rate to accept orders for our new product range. In the longer term, our enhanced workforce will also afford us greater opportunity to focus on developing the product range and business further."
Ernco Group has also recently secured an agreement with Oxford Plastics Systems to distribute the Oxford range of traffic management, site safety, and security products throughout Northern Ireland and the Republic of Ireland. These products supplement the range of signs already manufactured by Ernco Group at its 7,000sq ft facility in Derrylin.
Patricia Devine, Invest NI's Western Regional Manager, said: "Ernco Group has evolved in recent years and adapted its business strategy to follow the market conditions imposed upon it through the recession. The manufacture and distribution of road signage is a niche area which has significant growth potential for the business and this investment project will help Ernco Group position itself to successfully compete for sales in its target market.
"The company is offering valuable employment opportunities and targeting staff with skills which are widely available in the Fermanagh & South Tyrone areas. Ernco Group expansion is positive news for the community and signals improving business confidence throughout the Fermanagh & South Tyrone area."
Ernco Group (Erne Management) was established almost a decade ago to provide project management and consultancy services to the manufacturing and construction sectors. The impact of the downturn on these sectors resulted in a decision to diversify into the manufacture and distribution of signage and traffic management products, whilst at same time maintaining its strong service in provision of health & safety consultancy.