Foster announces new inward investment project on US mission
16 March, 2010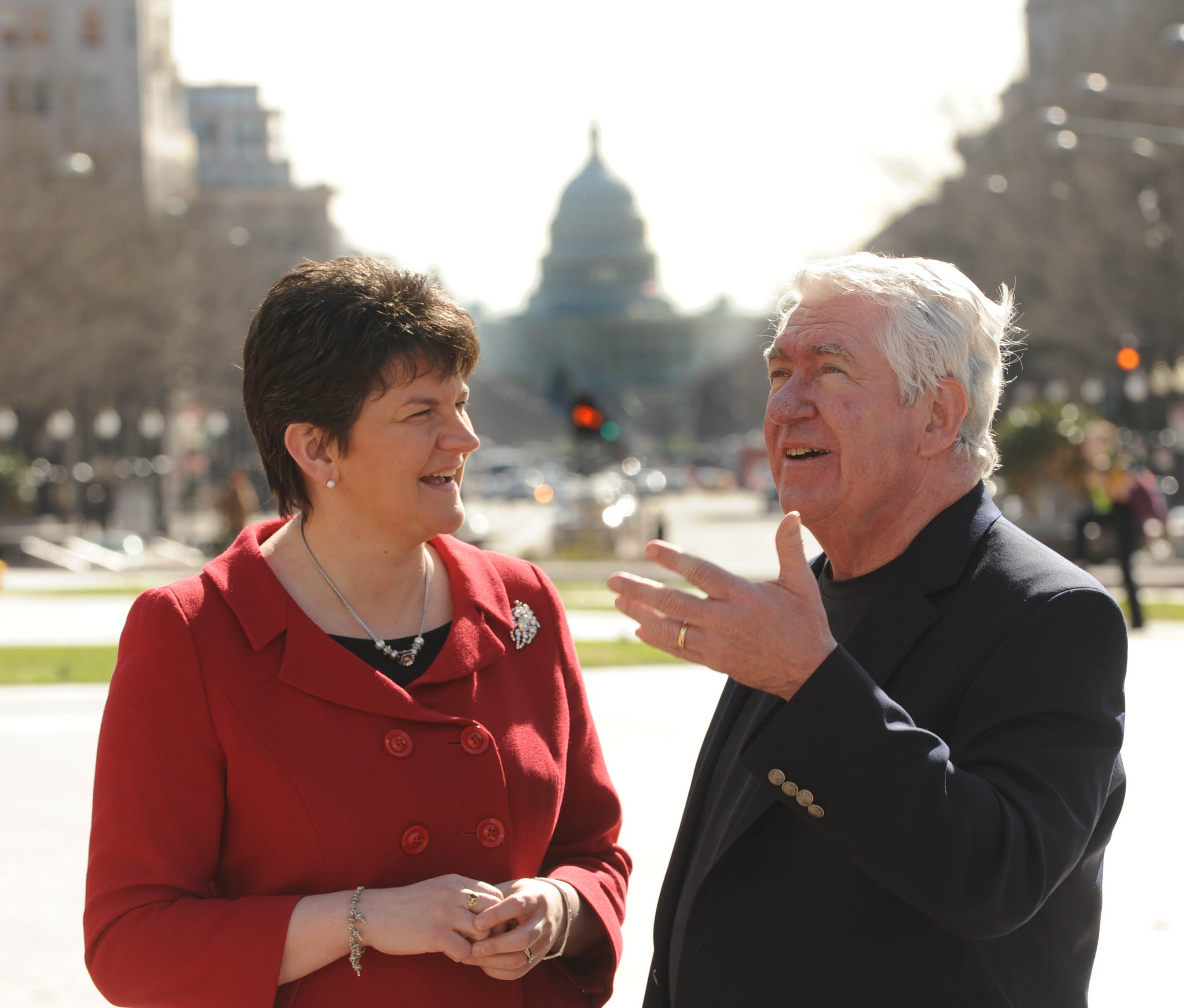 Enterprise Minister Arlene Foster has announced details of a new inward investment project on the second day of Invest Northern Ireland's strategic mission to the US.
Q1 Labs Ltd., a global developer of security intelligence solutions headquartered in the US, is to establish its European, Middle East and Africa (EMEA) headquarters in Belfast, creating 50 high quality jobs.
Q1 Labs is a rapidly growing security intelligence software company focused on combating cybercrime and cyberwarfare. Its flagship offering, QRadar, enables companies to stay ahead of cyber threats and to meet compliance mandates.
Invest NI has offered £750,000 of support towards the investment which will generate £2million annually in salaries by 2012.
Speaking from Washington, the Minister said: "As we promote the benefits of developing trade and investment opportunities with the US, this new project is a timely and welcome endorsement of the skills base which continues to attract high tech companies to Northern Ireland. Global competition for such high quality investment projects has never been higher, so for Invest NI to succeed in attracting the EMEA headquarters of a highly innovative technology company, is a commendable achievement.
"Q1 Labs is at the forefront of security software development and its technology is utilised by hundreds of international companies. Their presence in Northern Ireland will further strengthen our growing ICT base and offer quality career development opportunities to local people."
Brendan Hannigan, president and COO, Q1 Labs, added: "Our new European HQ in Belfast will support Q1 Labs' global expansion, further driving the explosive growth of our EMEA customer base. The globally recognised quality of ICT skills and Invest NI support made Belfast our location of choice and we look forward to commencing recruitment for senior and associate level engineers in the coming weeks. In addition to developing the most innovative security software solutions, the centre will also help us to enhance our global customer support offering in this strategic marketplace."
Following the announcement, the Minister hosted a working lunch for the 20 strong delegation, where Rhian Chilcott, Head of the CBI's Washington Office, gave them an overview of the current state of the US economy and key sectors offering the potential for them to forge relationships which will deliver future benefits.
The Minister then joined the First and deputy First Minister's at a business briefing, chaired by US Economic Envoy, Declan Kelly, where the growth and investment opportunities in Northern Ireland were discussed and debated.