Foster opens new factory for labelling firm in Belfast
10 January, 2011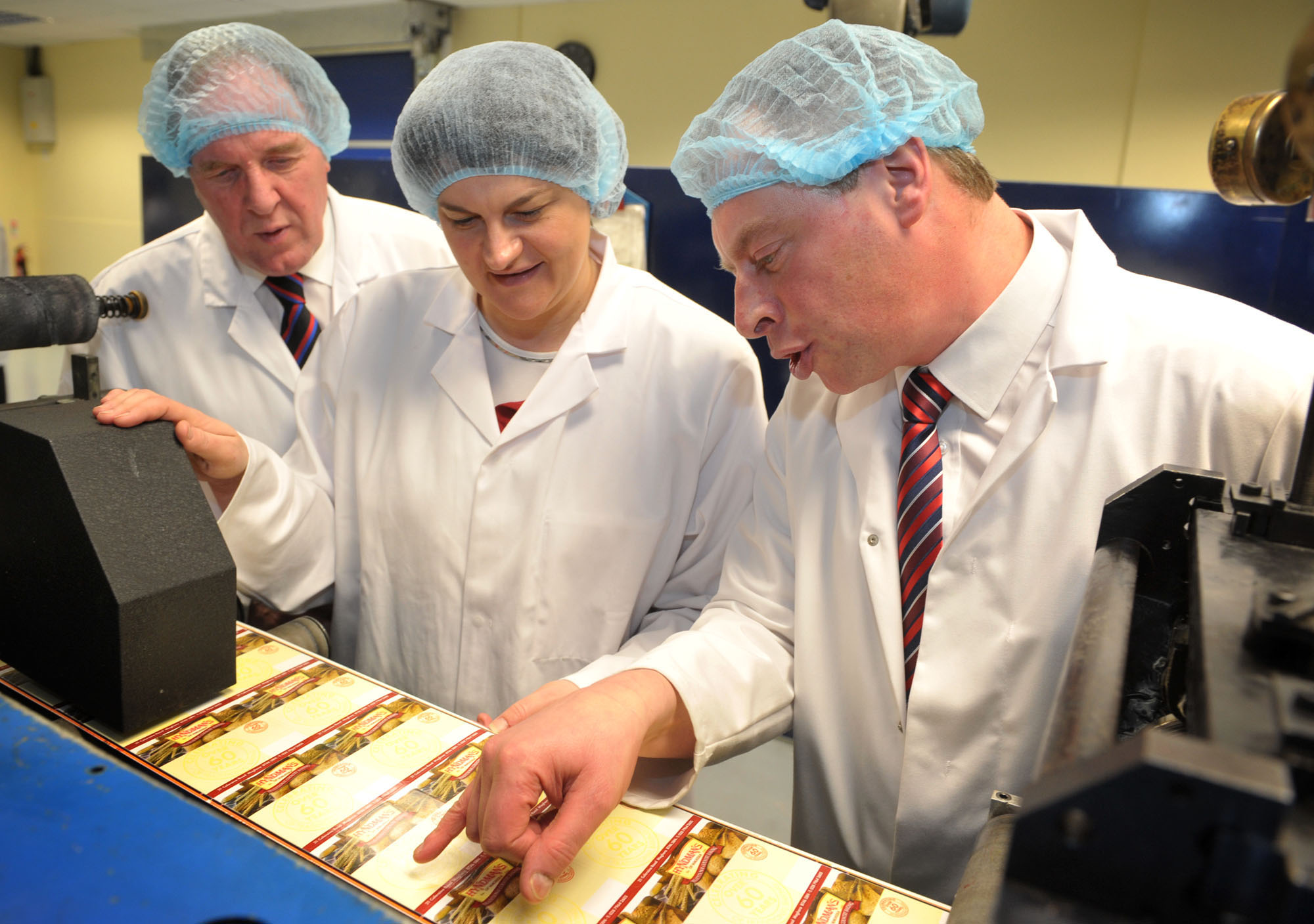 Enterprise Minister Arlene Foster officially opened Label One's new state-of-the-art premises in Belfast, today.
The new factory, based in Invest Northern Ireland's Ballygomartin Industrial Estate, is the result of a £1.6million investment supported by Invest NI and the European Regional Development Fund (ERDF). Nine new jobs are being created and the label manufacturer will now have the capability to access new export markets, including the competitive pharmaceutical and agrichemical sectors.
Opening the factory, the Minister said: "Label One's move to this impressive facility reflects its ambition to become the leading player in the print and labelling sector.
"The efficiencies that will be achieved in this hi-tech operating environment will help the company position itself for further growth and, in particular, will allow it to target new customers in the domestic and export markets."
Established in 2005, Label One has quickly become one of the UK and Ireland's leading suppliers of labels and multi page labels for the food, pharmaceutical and agrichemical industries.
Arlene Foster added: "As the first label company in the UK to be certified as carbon neutral and category one BRC, Label One is setting the standard in high quality, environmentally friendly products and processes in this sector – an ethos which is also helping to secure new business and associated employment.
"These new premises provide the ideal work environment for the company to continue to advance its research and development strategy for the development of eco-friendly and direct food contact labelling.
"The investment also underlines the importance of retaining industrial land and property across Northern Ireland so that businesses can access the right location from which to realise growth ambitions."
Managing Director Michael McGarry said: "We have invested substantially in these new premises and in cutting-edge equipment that will allow us to cost-effectively produce sophisticated labels to meet current and new customer needs.
"We have also placed particular emphasis on achieving prestigious quality accreditations including ISO 9000:2008, PS9000: 2001 pharmaceutical code and our most recent category one packaging accreditation from the British Retail Consortium and Institute of Packaging.
"Combined with our carbon neutral status, we're confident that all of these factors will underpin our growth and help us to increase profitability. Invest NI's support, particularly in the development phase of the facility, has been very important in allowing us to make the move at this time and take advantage of opportunities arising in the market."
The relocation to new premises has further strengthened Label One's quality credentials as it has now become the first company in the island of Ireland to achieve the highly prestigious category one accreditation from the British Retail Consortium (BRC) and Institute of Packaging for global standard packaging and packaging materials used in direct food contact, in addition to key ISO certifications.