French Patisserie Chef Helped by Invest NI to Expand Sales
11 December, 2013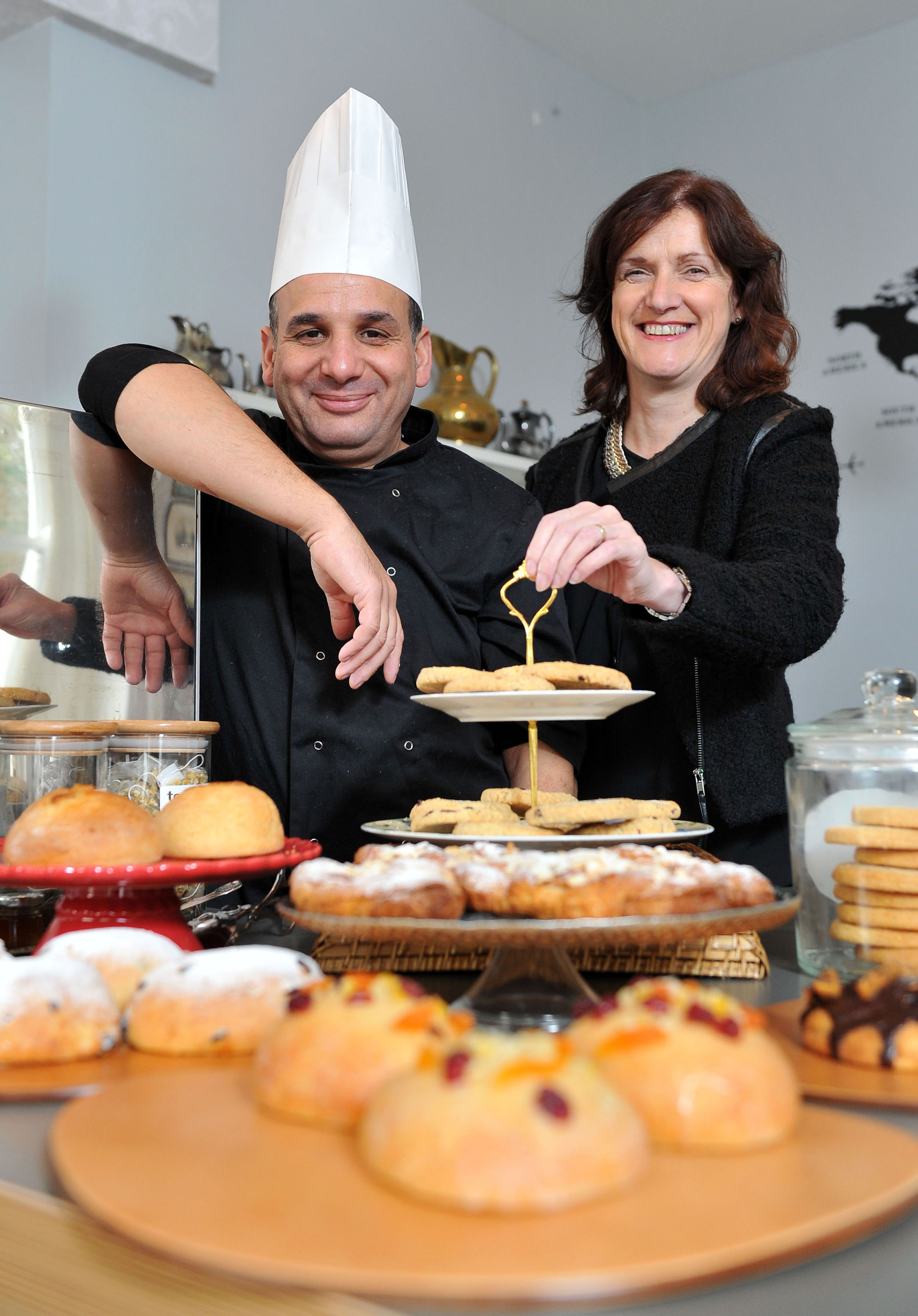 French patisserie chef Abel Mehablia has used an Invest Northern Ireland Innovation Voucher to develop and package a range of products to reach new markets.
Mr Mehablia runs La Table Tea Room and French Patisserie School at Merville House, near Belfast, and has been awarded an innovation voucher by Invest NI to extend the shelf-life of his hand crafted patisserie and breads and to develop packaging suitable for overseas shipping.
Olive Hill, Invest NI's Director of Technology Solutions, said: "Mr Mehablia is keen to grow his business and approached us for support to help with this. In particular, he needed advice and guidance on how best to extend the shelf life of his unique range of products and on the most suitable packaging format for shipping these to customers, especially in export markets.
"The innovation voucher enabled him to tap into the expertise available from the experienced technical team on the Loughry Campus at the College of Agriculture, Food and Rural Enterprise (CAFRE) in Cookstown.
"The CAFRE team has a wealth of experience in new product development and packaging technologies and has already worked with many smaller food companies in both these areas.
"The innovation voucher provides smaller companies in particular with easily accessible funding up to £4,000 for an agreed business growth project with a university or college. The vouchers have proved to be extremely beneficial for companies across a range of sectors including food and drink."
Mr Mehablia said: "I decided to develop my range of patisseries for sale outside the tea room in response to the demand from customers and from those attending functions to which I've been commissioned to provide products. Initially, I plan to market the patisseries and breads, all handcrafted by me, through my website.
"I approached Invest NI for guidance and was encouraged to apply for an innovation voucher, which I did and was successful. While it's a competitive process, I found it very straightforward. The funding will enable me to secure the expertise I need to grow my business."
Mr Mehablia set up La Table Tea Room and French Patisserie Cookery School at Merville House in September.
A native of Paris, Mr Mehablia trained as a patisserie chef near Versailles and worked in France and the Republic of Ireland before coming to Belfast as a pastry chef in the Europa Hotel. He has also worked in Norway.