Medizar Wins First Export Business in Gulf
22 November, 2013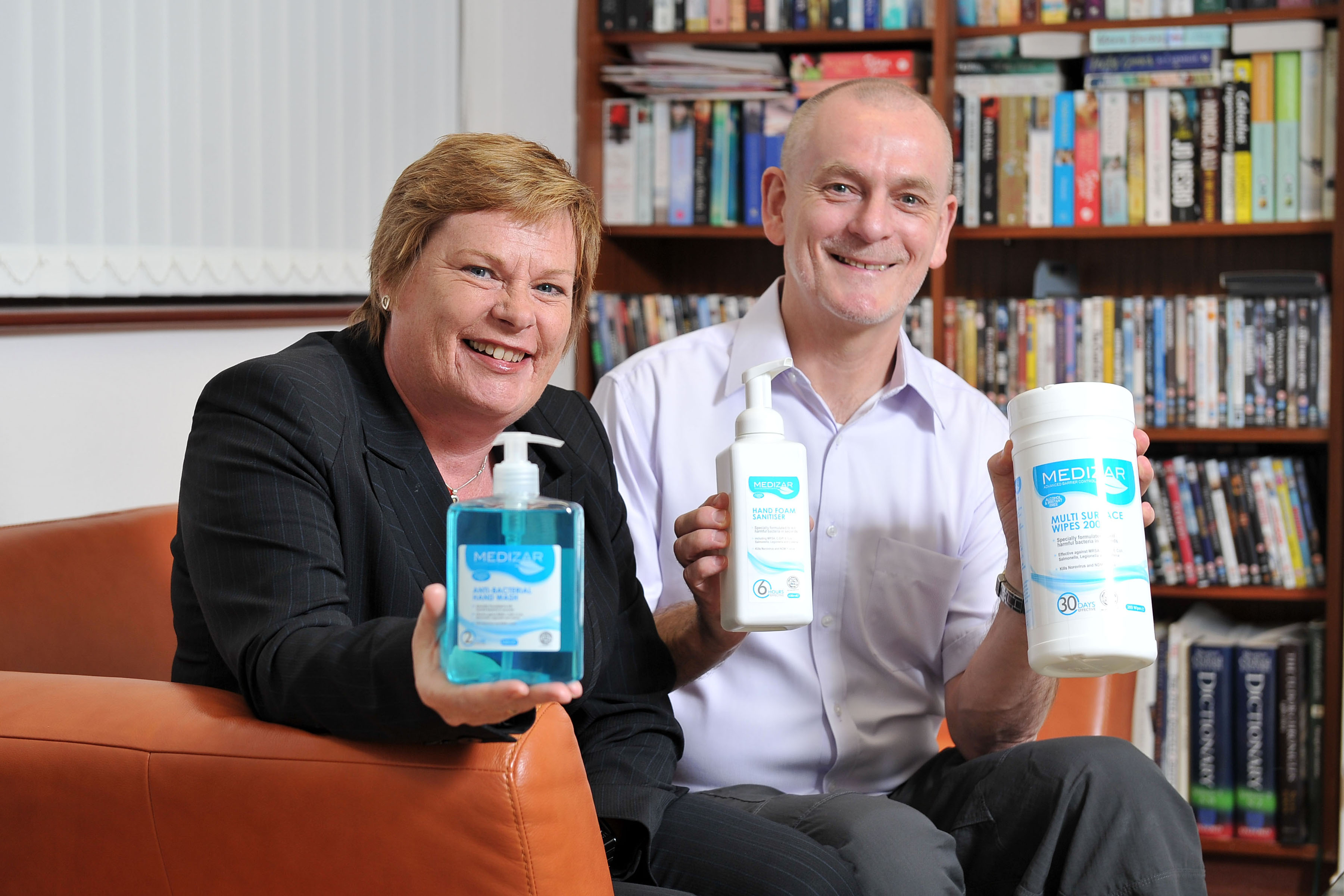 Belfast-based Medizar Sanitiser Products, a specialist in hospital and clinical sanitiser products, has won its first business in the Gulf following participation with Invest Northern Ireland at this year's Arab Health Exhibition and a follow up Invest NI supported market visit.
The company is to supply products worth £350,000 to a group of private hospitals and clinics in the United Arab Emirates and Qatar.
Welcoming the export success Dr Vicky Kell, Invest NI Trade Director said: "The success of Medizar in the Gulf is a further example of how a smaller company can secure export business in a very competitive international marketplace by taking advantage of the range of services that we offer. Our comprehensive trade mission and international exhibition programme as well as the in-market advice and the knowledgeable and practical support from our expert team in Dubai can all help companies enter new markets.
"As Medizar has discovered, there are huge opportunities in the Middle East for local companies, both large and small. Markets that are continuing to grow strongly are increasingly demanding quality products backed by excellent customer services.
"We are now seeing many smaller companies winning worthwhile business in the Emirates and using this success as a platform for growth in neighbouring markets including Saudi Arabia.
"Using international platforms such as Arab Health, which is held in Dubai every January, is an ideal way for companies to access new partners. I would urge Northern Ireland companies in this field to consider attending Arab Health."
Jeffrey Prince, Medizar Managing Director said: "The contracts are for an initial supply of hospital sanitisers to hospitals and clinics in the Emirates and Qatar, as well as to a clinical wipes manufacturer in Dubai.
"Our aim will be to strengthen these business relationships and to explore other opportunities with them and other companies there for our expertise.
"The Invest NI presentation at Arab Health and the follow-up trade mission were immensely important in helping us to identify and win business with very significant customers. It also gives us a base from which to build further business throughout the Gulf region which has been investing heavily in healthcare facilities."
Medizar produces a range of BS EN Certified, alcohol-free sanitising and cleaning products which use a unique Advanced Barrier Control formula to provide long lasting protection which also still remains kind to the skin.
Medizar's leading-edge technology anti-bacterial / microbial sanitisers are used in the health, retail, education, retail pharmacy and personal care markets.