Minister highlights Dunbia R&D Excellence
08 July, 2010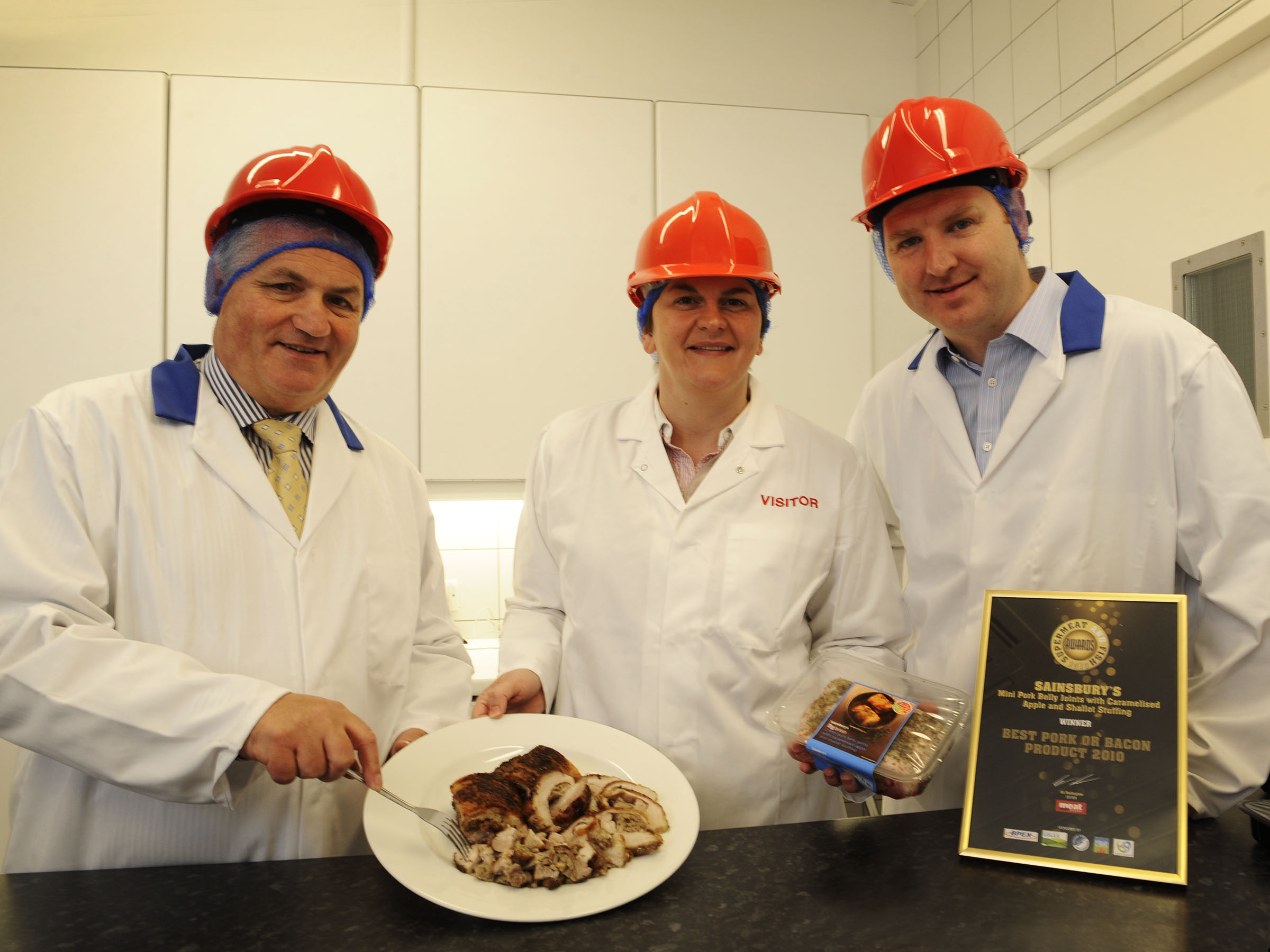 Enterprise Minister Arlene Foster today visited Dunbia (NI) in Dungannon to view progress on four Invest Northern Ireland backed R&D investments totalling £1.6million.
In the last two years the Dungannon-headquartered company, a leading supplier of beef, lamb and pork products, has invested in the development of new products, improvements to processing mechanisms and surveys into consumer preferences. Invest NI has offered over £800,000 of support which includes part finance from the European Regional Development Fund (ERDF).
The projects are part of an overall R&D plan by Dunbia aimed at strengthening its competitive position. The company has also set up new product development and research units to drive forward its research strategy.
Speaking during her visit the Minister said: "From small beginnings as a butcher's shop set up by the owners in 1976, the company has grown into the Dunbia Group employing approximately 1,000 people across its Dungannon and Ballymena sites. As a result of these four R&D projects the company has already broadened its range of award winning added-value products and expects to significantly increase profitability and competitiveness.
"These R&D projects supported by Invest NI are helping Dunbia to develop new advanced products tailored to the needs and expectations of its wide customer base. As a result of this investment the company has attracted several major new customers and has secured a widespread reputation for innovation and forward thinking. The success of Dunbia once again underscores the importance of innovation and R&D in driving business growth"
Jim Dobson, Managing Director of Dunbia added: "The red meat industry is highly competitive but innovation has been our key to growth and success. Dunbia's excellence has been recognised by several top industry awards. Only last week, we won the Best Pork Product category at the Supermeat & Fish Awards in London.
"Ongoing research and development ensures that we can anticipate future market trends and offer a wider customer base a more diverse range of high quality products. Information is an essential tool and the creation of our research unit ensures that we have the most up to date consumer and market data available which we can translate into our new products."