Upholstery company weaves its way to web export success
09 August, 2010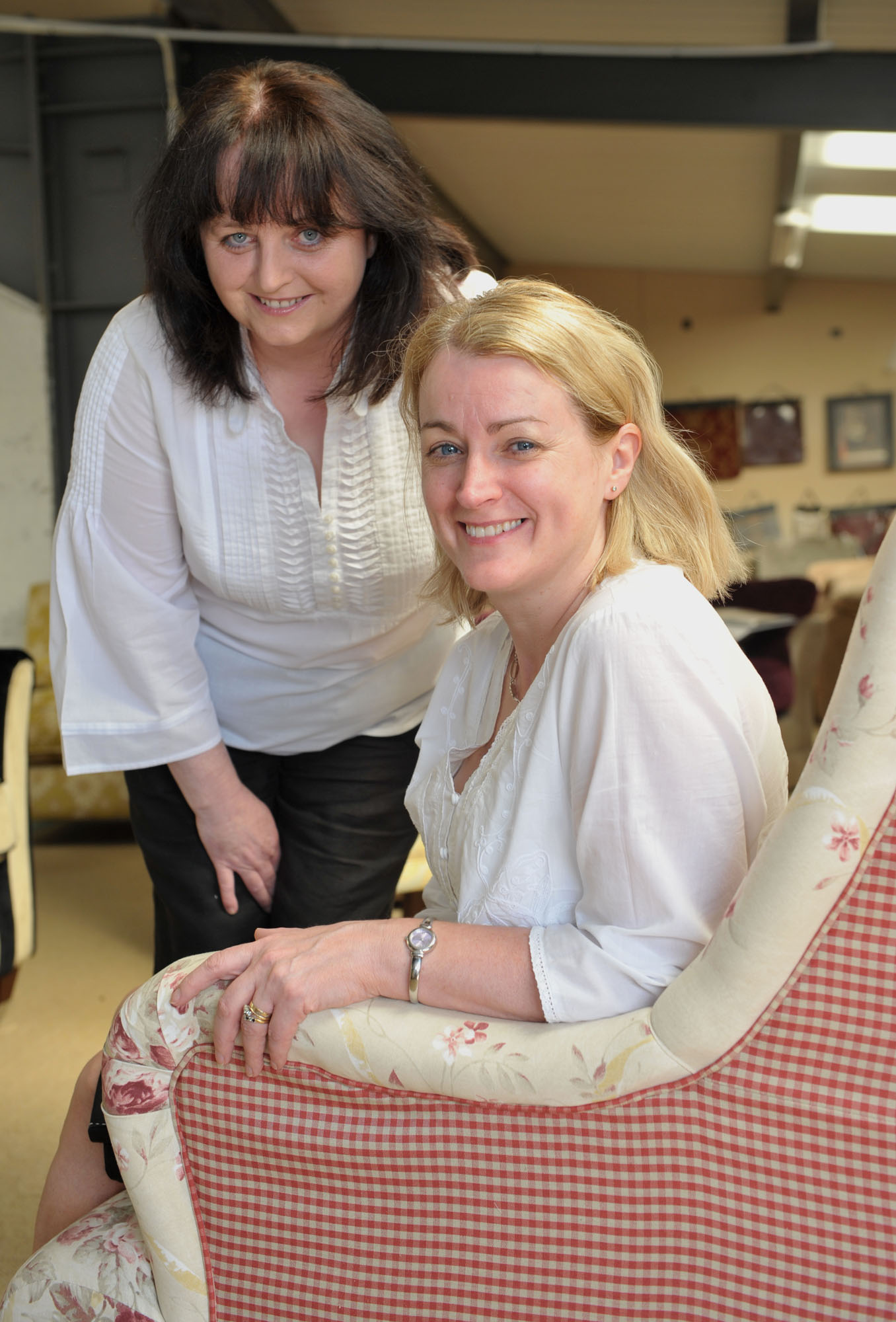 Cookstown-based upholsterer Feather & Weave has significantly increased its export business thanks to a new website developed with support from Invest Northern Ireland.
Feather & Weave specialises in the design and manufacture of bespoke upholstered furniture, including chaise longues, arm chairs, occasional chairs and bed benches. Support from Invest NI has helped the firm to focus on export marketing activities in GB and RoI, and develop a new website with an online ordering facility.
Mary Gormley, Manager of Invest NI's Western Regional Office in Omagh says: "Feather & Weave has taken a traditional industry and increased its competitiveness by researching export opportunities, actively targeting key markets and providing a new website which can process orders efficiently and effectively.
"The website developed with Invest NI support, offers a number of benefits which maximise the customer service experience. It allows customers to browse the wide range of designs, colour schemes and fabric options, and facilitates the fast, effective and secure processing of orders. This is proving to be a highly effective, easily managed sales tool, which is freeing up valuable time for Feather & Weave to focus on other key areas of business development.
Carmel McGuckin of Feather & Weave says: "We had some success in selling our unique designs outside Northern Ireland however our research identified significant potential, especially as the downturn and slow housing market has led to many people choosing home improvements instead of moving house. With Feather & Weave's high quality bespoke product range offering customers affordable luxury, we knew we could be strong competitors.
"Invest NI support helped us to create and implement a targeted marketing campaign in GB and RoI, and also develop a new website to facilitate export development which has now become our primary sales vehicle. Since its launch earlier this year, we have significant sales outside Northern Ireland, particularly in GB, and this trend is continuing. We will be intensifying our focus in the RoI market where we have identified new business and are confident of continued export growth as we expand our product range."