US Software Firm MIK Establishes European Office in Belfast
04 July, 2016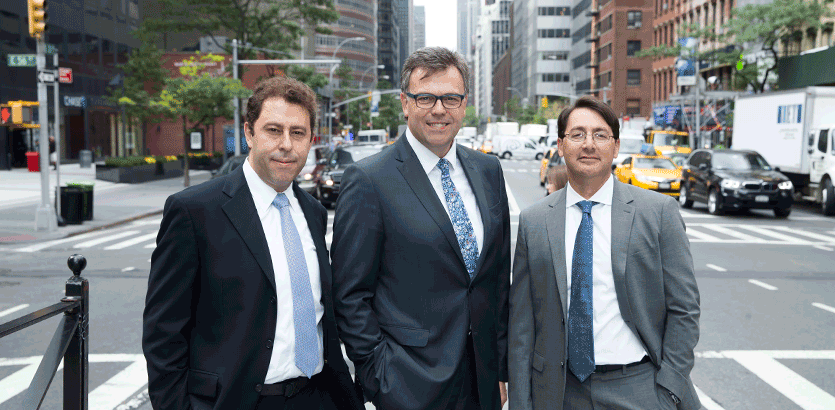 US owned MIK Fund Solutions is setting up a European team in Belfast, creating 12 new high quality jobs over the next year, with average salaries of £63,000.
Announcing the new investment while visiting the company at its New York offices, Alastair Hamilton, Invest NI CEO said: "MIK Fund Solutions is an exciting and ambitious business operating in a niche Financial Services market, with a growing reputation. This new office in Belfast will allow the company to extend its software development footprint and to offer 'follow-the-sun' 24/7 client-support.
"The company considered a number of locations for this centre but chose Northern Ireland due to the fit with its current strategic direction, citing the supply of highly skilled software engineers, infrastructure and operating costs as key to their decision."
MIK provides specialised software solutions to the asset management industry. Its customers include large multi-billion-dollar alternative and traditional asset managers.
Invest Northern Ireland has offered support towards the creation of the new roles which include 10 software developers and two business financial analysts.
"We are very excited about our new venture in Northern Ireland."
Commenting on the investment, Marshall Saffer, COO at MIK Fund Solutions, said: "We are very excited about our new venture in Northern Ireland. Access to high calibre software development and finance professionals, and relevant time zones will help us grow the business.
"Our growth strategy is to expand, support and enhance our product offering. We will be looking for highly-skilled software engineers to help us achieve this. There will be a close relationship with our US team and a great deal of on-the-job training in business, financial and technology concepts. Our office manager is already on the ground to get the offices up and running and begin recruitment."