Essential Exports Events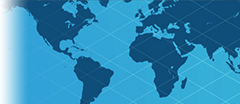 These events offer an invaluable glimpse into industry developments beyond Northern Ireland – plus unparalleled networking opportunities.
We'll cover some of the cost, introduce you to relevant contacts and uncover key opportunities suited to your business.
Our support is subject to eligibility criteria. To ensure your application is considered, it should be submitted by the deadline date.
As a result of COVID-19, Invest Northern Ireland's International Trade Calendar 2020/21 is subject to change at short notice. If you are interested in attending a trade event, please contact the named Trade Advisor for up-to-date information on each event.
Export Events Programme
| Event Name | Location | Event Date | |
| --- | --- | --- | --- |
| Farnborough International Airshow Connect | Digital | 20 - 24 Jul 2020 | Make an enquiry |
Previous Export Events
| Event Name | Location | Event Date | |
| --- | --- | --- | --- |
| Anuga | Cologne | Cologne | 07 - 11 Oct 2017 | Make an enquiry |
| Hillhead 2018 | Hillhead Quarry, Buxton | 26 - 28 Jun 2018 | Make an enquiry |
| Trade Mission to SXSW | Austin,USA | 08 - 17 Mar 2019 | View attendee information |
| Aerospace Forum | Birmingham | Birmingham, GB | 19 - 21 Mar 2019 | View attendee information |
| Trade Mission to Chile | Santiago, Chile | 01 - 04 Apr 2019 | Mission past |
| Bauma Germany | Munich | Munich | 08 - 14 Apr 2019 | See who took part |
| HOFEX | Hong Kong | Hong Kong | 07 - 10 May 2019 | See who took part |
| China Bio | Shanghi | 08 - 09 May 2019 | Make an enquiry |
| ARVR Innovate | Dublin, Ireland | 10 May 2019 | Make an enquiry |
| All-Energy Exhibition & Conference 2019 | Glasgow | 15 - 16 May 2019 | Make an enquiry |
| Regtech Luxembourg | Luxembourg City | 16 May 2019 | See who took part |
| Trade Mission to the Nordics | Stockholm, Helsinki, Sweden & Denmark | 20 - 24 May 2019 | Make an enquiry |
| Money 20/20 | Amsterdam | Amsterdam | 03 - 05 Jun 2019 | Make an enquiry |
| Paris Air Show, Exhibition Stand | Paris | 17 - 23 Jun 2019 | See who exhibited |
| Canada's Outdoor Farm Show | Woodstock, Canada | 10 - 12 Sep 2019 | See who exhibited |
| Defence & Security Equipment International (DSEI) | London | 10 - 13 Sep 2019 | See who exhibited |
| Sibos | London | London | 23 - 26 Sep 2019 | See who attended |
| ConExpo Latin America | Santiago | Santiago, Chile | 02 - 05 Oct 2019 | See who exhibited |
| Digital Transformation EXPO Europe 2019 | London | 09 - 10 Oct 2019 | Make an enquiry |
| UKEAS Fair | Abuja, Nigeria | 09 - 14 Oct 2019 | Make an enquiry |
| Trade Mission to Central Eastern Europe | Warsaw & Prague | 14 - 18 Oct 2019 | Mission past |
| China Education Expo | Beijing, Chengdu, Guangzhou & Shanghai, China | 19 - 27 Oct 2019 | Make an enquiry |
| Cyber Roadshow | USA | 21 - 25 Oct 2019 | See who attended |
| EduTrac | Muscat, Oman | 27 Oct - 01 Nov 2019 | Show past |
| Australasian Waste and Recycling Expo (AWRE) | Sydney, Australia | 30 - 31 Oct 2019 | See who attended |
| Najah | Abu Dhabi, UAE | 30 Oct - 01 Nov 2019 | Show past |
| MENA Mining Show | Dubai | Dubai | 05 - 06 Nov 2019 | See who attended |
| AquaTech | Amsterdam | Amsterdam, Netherlands | 05 - 08 Nov 2019 | See who attended |
| Medica, World Forum Medicine | Dusseldorf, Germany | 18 - 21 Nov 2019 | See who attended |
| Trade Mission to South Africa, Nigeria | Johannesburg, Nigeria | 18 - 22 Nov 2019 | Applications have now closed |
| Trade Mission to Spain | Madrid & Barcelona | 01 - 05 Dec 2019 | Applications have now closed |
| 4th World Precision Medicine China Summit | Hangzhou, China | 01 - 31 Dec 2019 | Make an enquiry |
| FinTech Connect 2019 | London, GB | 03 - 04 Dec 2019 | See who attended |
| CLOC 2020 | London | London | 20 - 21 Jan 2020 | See who attended |
| bett | London | London, GB | 22 - 25 Jan 2020 | See who attended |
| Arab Health | Dubai | Dubai, UAE | 27 - 30 Jan 2020 | See who attended |
| World AG Expo | California | California, USA | 11 - 13 Feb 2020 | See who attended |
| Gulfood | Dubai | Dubai, UAE | 16 - 20 Feb 2020 | See who attended |
| Cyber & FinTech Summit | The Hague | The Hauge Conference Centre, The Netherlands | 20 Feb 2020 | See who participated |
| RSA | San Francisco, USA | 24 - 28 Feb 2020 | Make an enquiry |
| FIMA Agricola 2020| Zaragoza, Spain | Zaragonza, Spain | 25 - 29 Feb 2020 | See who attended |
| ConExpo | Las Vegas | 10 - 14 Mar 2020 | See who attended |
| BIO Digital | Virtual | 08 - 12 Jun 2020 | See who's attending |