Resource matching service

Improving productivity through efficient resource management
Do you have unwanted materials or need resources for your business operation ? The redundant material from one business can be a useful resource for another business.
Our resource matching service could offer you opportunities to achieve this, helping to add value and reduce your business costs. The team of highly skilled and experienced staff and associates are available to help your organisation. We can find solutions to use your wasted resources and match you with other organisations that can make use of these to the mutual benefit of both parties. The service is delivered by International Synergies NI Ltd on behalf of Invest NI.
---
Resource Matching
The physical exchange of wasted resources applies to all industry sectors and resource examples include; materials, water, energy, process by-products, redundant equipment, skills and expertise. Featured below are some of the resources currently available or wanted.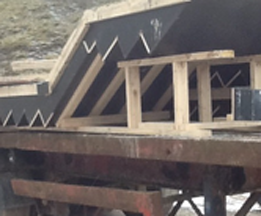 Timber precast moulds
Timber frame moulds used for precast concrete. Salvageable timber beams have significant reuse potential for different projects.
Quantity: 100+ tonnes over one year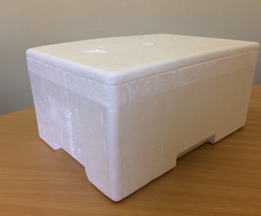 EPS Boxes
Polystyrene box and lid from food manufacturer. Significant reuse potential as storage containers.
Quantity: 60 per week ongoing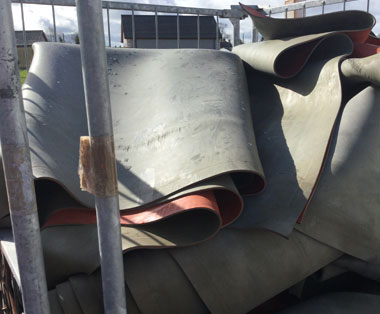 Rubber membrane used for floor covering/matting
Can be used for animal matting or other applications.
Quantity: Approx. 1 tonne per year
Enquire about Rubber membrane used for floor covering/matting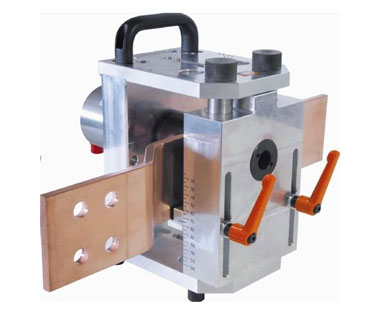 Copper busbar bench and hole punch
Second hand item required for forming copper busbars into the required shapes prior to installation in control and electrical distribution panels used in a wide range of business sectors such as manufacturing.
Quantity: 1.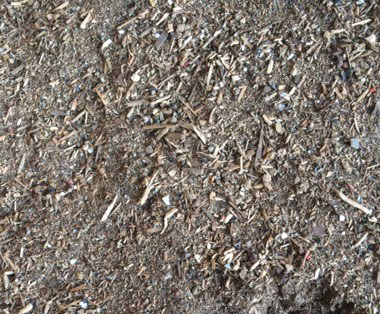 Organic dust by-products
Many companies are producing high volumes of dust from manufacturing processes. Sources of woodfines, sawdust, mdf dust, mushroom compost, coffee grinds, coffee & wheat chaffs.
Quantity: 15,000 tonnes per year.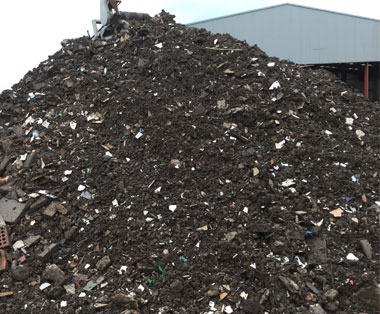 Inert C&D hardfill
Inert C&D hardfill coming from construction or demolition projects.
Quantity: up to 300,000 tonnes over 2 years.
If you are interested in the resources above, or if you have any wasted resources that you would like to find solutions for, please complete the enquiry form
---
Case Study - Jungle NI and Haffey Sports Grounds
FAQs
Nothing. The service is supported by Invest NI and is free to any business in Northern Ireland. In fact, since 2007 participating businesses have saved an average of £30,000 in operating costs.
Yes. Any information that you provide in relation to your company is retained on a secure database and will only be used by the Industrial Symbiosis team. Industrial Symbiosis works by building trusting relationships between you and our Practitioners. Data will not be released to any third party without your prior approval.
No. We prefer to talk about wasted resources so we will help you if you have or want a wide range of things including, equipment, production capacity, storage and transport, skills, waste heat, sludge; anything that does not leave your business as a product or service can be classified as a wasted resource and we will aim to find a solution for it.
You simply have to register with us online, by phone or email. One of our Practitioners will arrange to visit you to discuss waste prevention and opportunities for resource matching. We are also available at regular events including exhibitions and workshops. These provide excellent opportunities to learn more about our service and a chance to speak to our practitioners one to one. A list of upcoming events that we will be at can be found here
Wood can, in most circumstances be recycled although heavily treated wood such as telegraph poles and some fencing cannot. There are four grades of wood waste and we will help you determine which grade yours falls into and how it can best be recycled.
There have been some changes made to legislation regarding food waste. From 1st April 2016, businesses producing more than 50 Kg per week of food waste must present it separately for recycling. There are ways of recovering this waste, for example through composting or anaerobic digestion (AD). We will help find the best solution for your business.
---
Case Studies
---
Best Practice Guidance